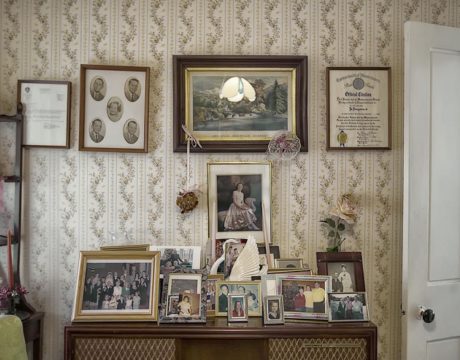 The works of dozens of artists are included in the newest exhibit — Kindred: Celebrating Our Ancestors — at Annmarie Sculpture Garden and Arts Center in Solomons. The Kindred exhibit will run until Jan. 28, 2018.
Category Art & Lifestyle, Leader Features · Tags Alice M. Yutzy, AMG, Amy K. Wendland, Ann Preston, Annmarie Garden, Annmarie Gardens, Annmarie Sculpture Garden, annmarie-sculpture-garden-art-center, art classes, art projects, art show, Art Studio, Ayanna Proctor, Beryl Brenner, Blake M. Conroy, Bonnie M. Bucknam, Brandin Baron, Brenda J. Silberman, Camellia A. Blackwell, Carolyn Leo Huff, Carrie Lee Gissiner, Chaya Schapiro, Dale O've Jackson, Debbie Smith, Elisabeth Ladwig, Eric Rennie, Esther Iverem, events, family art, Fasai Streed, Gabrielle Elkaim, Gloria Kirk, Greta Latchford, Iris Hall-Willey, J. Amber Egbert, Jackie Cutlip-Niles, Jane Rowe, Jess Drake, Karen Musgrave, Ken Katzen, Kindred: celebrating our ancestors, Lek Borja, Linda Popp, local artists, Louis Ebarb, Lydia Congiu, Marlys Boddy, Monica Youn, Nicole Stewart, Norma E. LeVally, Pokey Park, pottery classes, Ruth Collins, Ruth Keitz, Sharon Robinson, SOMDArtists, Stacy Friedman, Stewart Watson, Trix Rosen, Win Peterman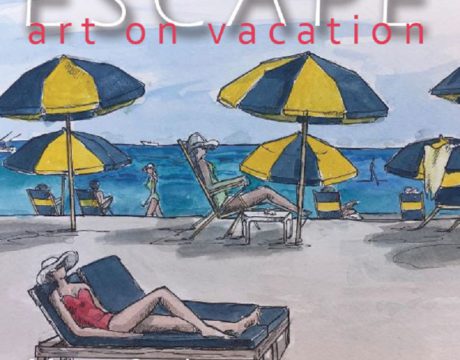 Annmarie Sculpture Garden and Art Center's Escape: Art on Vacation exhibit will continue until Aug. 27, 2017.
Category Art & Lifestyle, Leader Features · Tags AMG, Amy Hutto, Angela Feeser, Ann Preston, Annmarie Garden, Annmarie Gardens, Annmarie Sculpture Garden, annmarie-sculpture-garden-art-center, art classes, art projects, art show, Art Studio, Brenda Silberman, Carmen Lee Nance Gambrill, Carrie H. Warwick, Christine Palamidessi, Cin Williams, Cinda Haas, David Zippi, Erica Jackson, Erin Walker-Anderson, family art, Frances Borchardt, Jackie Cutlip-Niles, Jennifer Kahn Barlow, Jill Sneidman, Jim McKeon, Joanna Macaulay, John Okay, John Schaffner, Julia Friedman Gaff, Karen Cohen, Karin Edgett, Linda Craven, local artists, M. Alexander Gray, Mary Blumberg, Melanie Guerra, Mike McSorley, Nancy Jeanette Long, Nicole Stewart, Nikolina Kovalenko, pottery classes, Ruth S. Collins, Sally Kauffman, Sharman Johnson, SOMDArtists, Theresa Alo, Win Peterman