LexLeader.NET
The Lexington Park Leader is an online magazine updating daily with news of the defense industry, government contracting, and the communities surrounding NAS: Patuxent River, MD.
Learn about advertising on The Leader here. Learn about joining The Leader here.
The Leader's central offices are located 5 miles south of the headquarters of the US Navy Naval Air Systems Command, NAVAIR, at Naval Air Station:Pax River, Lexington Park, MD 20653, about 50 miles south of Washington D.C.
NAVAIR has military and civilian personnel stationed at eight locations in the US and one in Japan. Its mission is to provide full life-cycle support of naval aviation aircraft, weapons and systems. The Command moves nearly $40 billion through the economy.
LexLeader.NET compiles and posts industry news specific to NAVAIR, unmanned automated systems, cyber-security, information assurance, and news about other developing economies from the defense industry.  LexLeader.NET also covers community news specifically academic, cultural, service, and pertinent federal, state, and local government matters.

Morning Coffee provides a round-up of NAVAIR-relevant defense and industry news from around the world Monday through Thursday.
Friday through Sunday cultural and service events are highlighted involving both the military and civilian communities surrounding NAS:Patuxent River.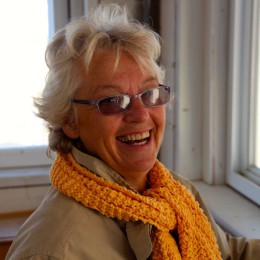 Viki Volk, Publisher & Editor of LexLeader.NET has worked as a journalist in Southern Maryland for 30 years, as a news and business writer; as an editor and producer in print, audio/video, and electronic mediums; and as an editor and content consultant for different businesses and clients.
Top, traditional publication standards are maintained by Internet savvy writers, videographers, photographers and graphic designers..
The blend produces, daily, a variety and depth of business- and community-relevant stories only available from top caliber, forward-reaching mediums. Welcome. You'll find some surprising stuff if you follow us all the way down to our anchor bar at the bottom of the page. We hope you enjoy the read and share us with friends. To subscribe is free.
The Leader does offer memberships and advertising opportunities, if you are interested in either of these please contact Viki Volk at [email protected] or (240) 298-7882.
p.s. Comments are welcome on all of our posts. But if they're rude we take them off. Thank you for your understanding and participation.