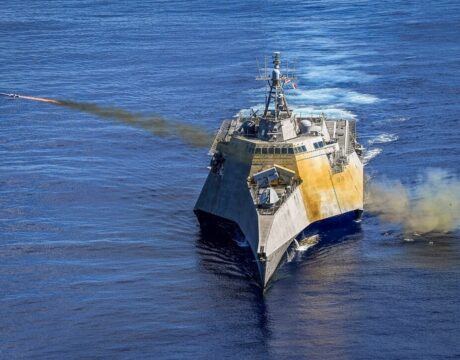 The littoral combat ship USS Gabrielle Giffords launches a Naval Strike Missile in the Philippine Sea on Oct. 1, 2019. The missile is a long-range, precision-strike weapon designed to seek and destroy enemy ships. (US Navy photo by Navy Chief Petty Officer Shannon Renfroe) Morning Coffee is a robust blend of links to news around the internet concerning the Naval Air Station Patuxent River economic community. The opinions expressed here do not reflect opinions of the Leader's owners or staff. Chief of Naval Operations ADM Michael Gilday offered details to a House defense subcommittee on the US Navy's plans for…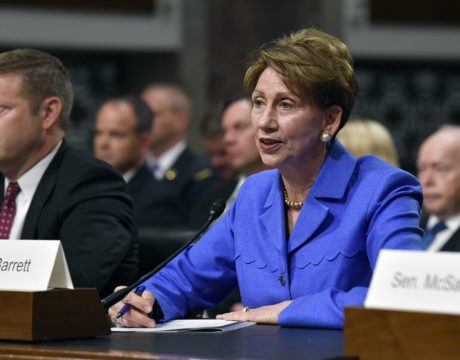 New Air Force Secretary Barbara Barrett was sworn in late last week. She is the 25th secretary of the service and the fourth woman to serve as the Air Force's top civilian leader.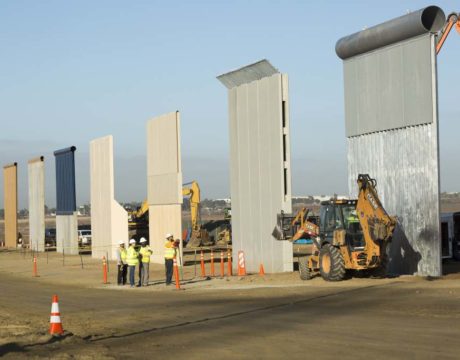 Pentagon chief approves 20 more miles of barriers between Mexico and the United States after seven other border wall projects came in under budget.