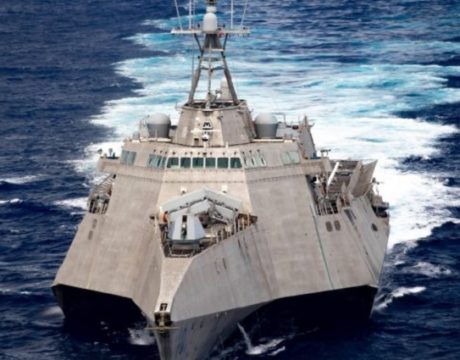 The USS Gabrielle Giffords tested its Naval Strike Missile last week in the Pacific. The Navy's new sea-skimming cruise missile is difficult to spot on radar.
Category Morning Coffee · Tags BAE Systems Technology Solutions and Services, Boeing, chesapeake bay bridge, Gen. David Berger, Huntington Ingalls, Lockheed Martin, Marine Corps retention, Maryland Transportation Authority, Medal of Honor, Military Bowl, MQ-25 Stingray, National Geospatial-Intelligence Agency, Naval Strike Missile, tattoos, Timothy Cahill, USS Gabrielle Giffords, wind farm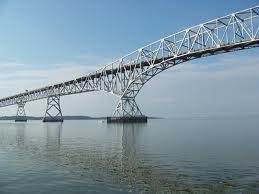 More than 18,000 vehicles a day cross the Potomac between Southern Maryland and Dahlgren, VA, on a 72-year-old, 2-lane bridge. Traffic is expected to double by 2030.