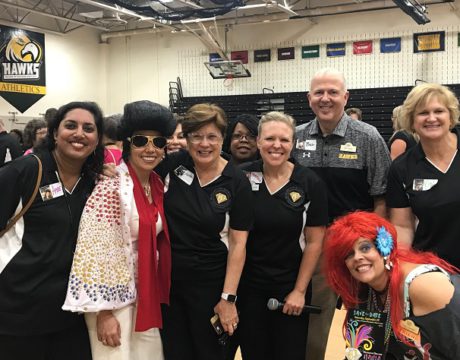 The College of Southern Maryland Foundation invites the public to join staff, faculty, retirees, and alumni for CSM's 60th anniversary Diamond Decade Mania scholarship fundraising event Sept. 29, 2018, at the La Plata Campus.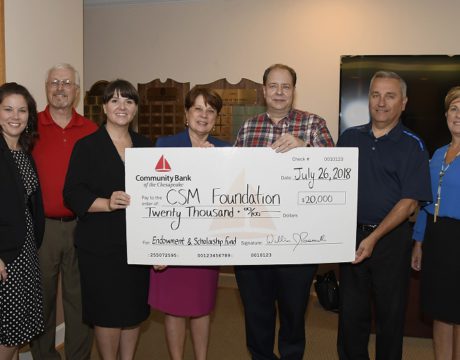 A $20,000 check to the College of Southern Maryland Foundation on July 26 was part of the Community Bank of the Chesapeake's five-year pledge to fund an endowment fund and an annual scholarship fund to support credit and workforce development students at the college.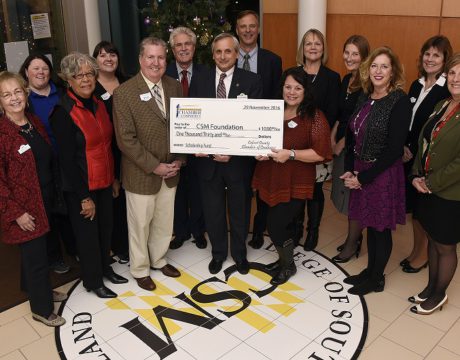 Members of the Calvert County Chamber of Commerce donated $1,030 to the CSM Foundation during its Giving Tuesday efforts in November.