Athlone Drive to Close for Two Weeks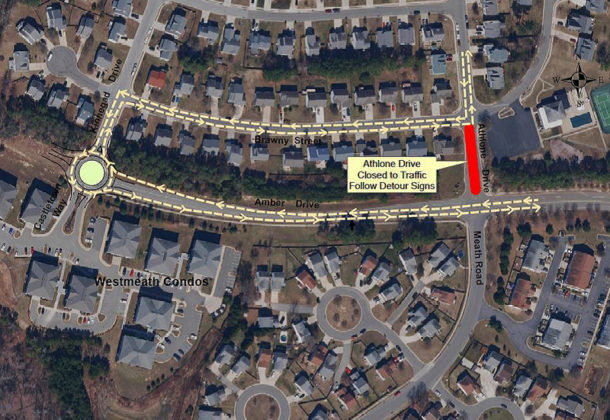 Progress is quickly being made on the major improvements to FDR Boulevard in Lexington Park, but that means a small section of Athlone Drive will be closed for about two weeks in September.
The section of Athlone Drive that is located between Amber Drive and Brawny Street in the Hickory Hills Community will be closed to vehicle traffic for about two weeks, starting on or around Sept. 13, 2017.
Drivers who use the section of road will need to follow detour signs that will be posted on both ends of the section of road. Residents of Hickory Hills North will be have to use Amber Drive, Kinnegad Drive, and Brawny Street as part of the detour route. The roundabout that directs traffic at the intersection of Amber Drive and Kinnegad Drive will be open to traffic.
The work that is scheduled during the two-week period includes constructing the northern side of the roundabout at the Amber Drive and Athlone Drive intersection, and reconstruction of Athlone Drive. Crews will be working weekdays from 7 am to 5 pm and 8 am to 5 pm during the weekends.
Folks who live and travel on Athlone Drive and Amber Drive will need to expect to see construction vehicles in the area and drivers may encounter some minor traffic delays. Drivers and residents should aware of changes in conditions during the construction period.
The planned dates and times for construction could be modified by weather conditions.
For more information about this project or others, contact the St. Mary's County Department of Public Works and Transportation, Engineering Division, at 301-863-8400, ext. 3525.
For more about Lexington Park, visit the St. Mary's County Community Development Corporation's Leader member page.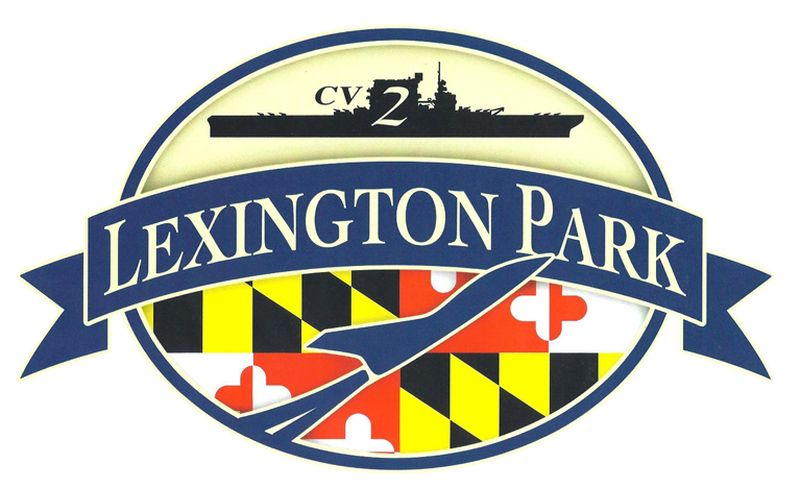 St. Mary's County Community Development Corporation
46940 South Shangri-La Drive, Suite 7
Lexington Park, MD 20653
301-863-7700