St. Mary's County Community Development Corp.
St. Mary's County Community Development Corporation (CDC) is a nonprofit agency promoting public and private investment in St. Mary's County communities. The Corporation seeks to develop community infrastructure projects designed to revitalize and boost investment in commercial and residential neighborhoods.
The corporation seeks to implement infrastructure improvements suggested in the 2016 Lexington Park Development District Master Plan of St. Mary's County, Maryland.
St. Mary's CDC is a partner in the Patuxent Cove development on Pegg Road just outside Gate 1 of the Naval Air Station Patuxent River on MD Route 235.
The CDC, with support from St. Mary's County Arts Council and the Maryland Heritage Areas Consortium has produced three murals in Lexington Park.
Lexington Park Alive!
Designed by Lyn Wescoe. Produced under the artistic leadership of Roz Racanello, CDC Arts Director with help from St. Mary's College of Maryland's community art class taught by Carrie Patterson. Appears on Bank Square Building at 46940 S. Shangri La Drive, south of Great Mills Road.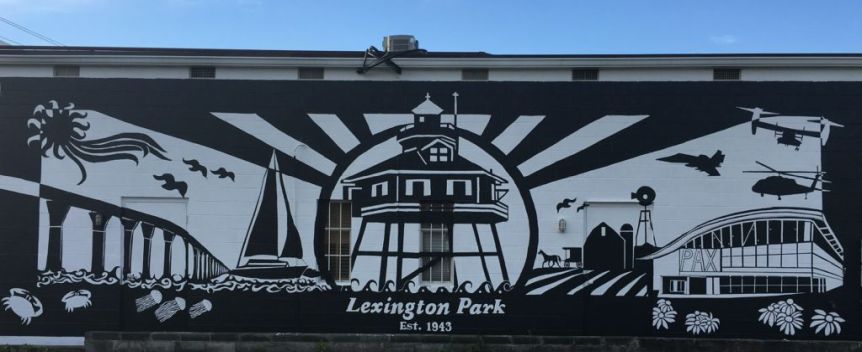 Artist Rainbow
Designed and produced by North Beach, MD, artist Roz Racanello, the second mural in Lexington Park is a collage of artists and creative thinkers. Even Mona Lisa is included and can be seen peeking out from other the corner of Bank Square Building and just visible from eastbound Great Mills Road.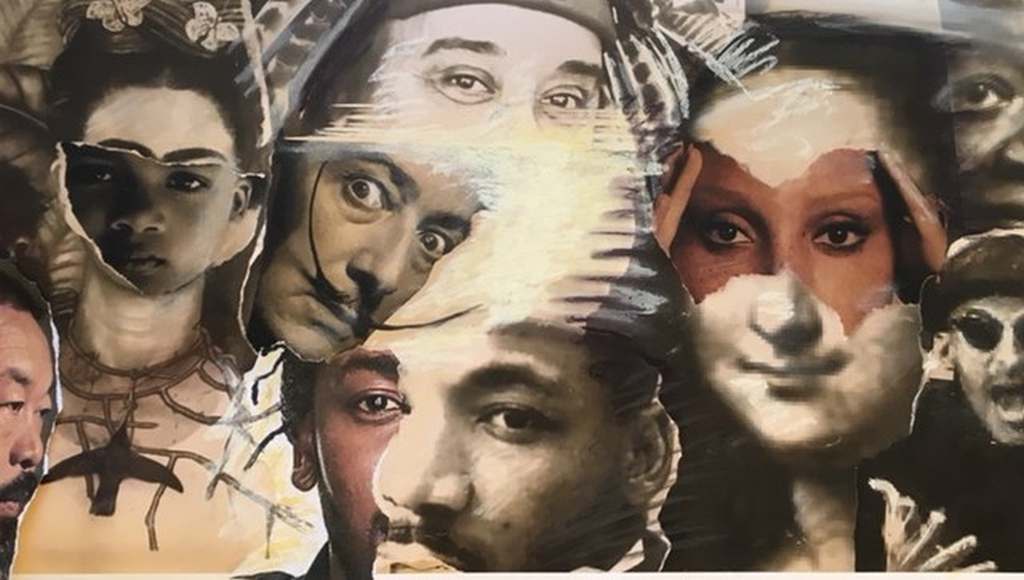 To reach the artists take "Art Alley" off Great Mills Road and doff a pair of the wings along the first wall of "Wings Across Lexington Park," a portrait-height installation of wings along the red brick wall flanking the sidewalk.
St. Mary's County Community Development Board of Directors for fiscal year 2020 are:
The Board of the Corporation is composed of representatives of business, community, and service organizations.
FY 2020 Board of Directors
 Pat Mudd, Mudd Engineering; Chair
Helen Daugherty, St. Mary's College of Maryland; Vice-Chair
Quincy Williams, Cedar Point Federal Credit Union; Secretary
Margaret Sawyer, Old Line Bank; Treasurer
Mark Dillow, Dean Lumber
Gerald Fair, Fair Enterprises
Carl Franzen, Franzen Realty
Ben Latigo, University System of Maryland Southern Maryland
Diana Little, Beacon Financial
Michelle Russell, KAIROS
Community Representatives
Sabrina Hecht, NAS Patuxent River
Harry "Lanny" Lancaster, Three Oaks Center
Dennis Nicholson, St. Mary's County Housing Authority
Charles Wood, St. Mary's County Dept. of Social Services
Emeritus Members
Wayne Davis
William Higgs
Karen Garner
Joan Gelrud
John K. Parlett
Phil Riehl
Viki Volk, President/CEO
Taylor Smith, Assoc. Director
Lynn Johnson, Bookkeeper
Roz Racanello, Art Director
Stories: