Orlando Shooter Worked For Counterterrorism Firm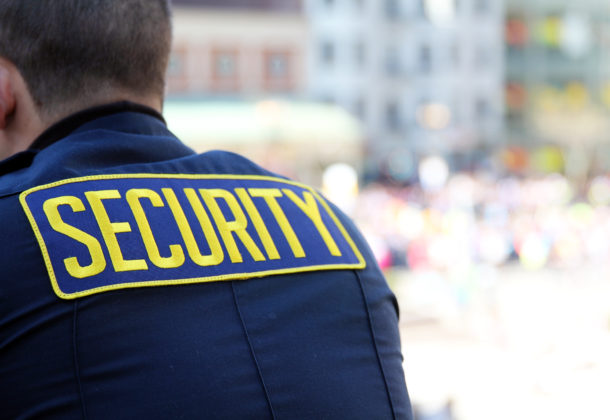 Morning Coffee is a robust blend of links to news around the Internet concerning the Naval Air Station Patuxent River

economic community. The opinions expressed here do not reflect opinions of the Leader's owners or staff.
Before Omar Mateen took the lives of 49 people in Orlando on June 12, he was a licensed security guard with British-based G4S, a company that rode the post-9/11 wave of counterterrorism budgets, Defense One reports. G4S has been the subject of a number of embarrassing reports, a symptom of a larger problem: counterterrorism spending in the US is generally poorly managed and monitored, Defense One says.
Russian government hackers penetrated the computer network of the Democratic National Committee and gained access to the entire database of opposition research on GOP presidential candidate Donald Trump, according to committee officials and security experts who responded to the breach, reports The Washington Post. The intruders so thoroughly compromised the DNC's system that they also were able to read all email and chat traffic, said DNC officials and the security experts. The DNC said that no financial, donor, or personal information appears to have been accessed or taken, suggesting that the breach was traditional espionage, not the work of criminal hackers.
The Senate on Tuesday passed a sweeping defense policy bill that includes among its many Pentagon reforms a provision requiring women to register for the draft, Politico reports. Tuesday's final vote on the Senate bill is enough to override a veto threat from the White House, which has blasted the measure for attempting to "micromanage" the administration's conduct of national security policy through reductions in the White House National Security Council staff, organizational changes to the Pentagon, and limits on the closure of the US military prison at Guantanamo Bay, Cuba. The bill's passage does not necessarily end the fight for more defense funding, Defense News says. Sen. Lindsey Graham, (R-SC) has said he plans to press for more when the Senate takes up the defense appropriations bill. The White House is also threatening to veto the House's $576 billion defense spending bill over concerns that it shortchanges a war fund and doesn't stick to a bipartisan budget agreement, The Hill reports.
Denmark's parliament has approved a government recommendation to acquire the Lockheed Martin F-35, with the decision edging Copenhagen closer to an order for 27 of the fifth-generation fighter, FlightGlobal reports. To be operated from Skrydstrup air base, the conventional take-off and landing F-35As will be delivered between 2021 and 2026, the nation's defense ministry says. The new type will replace the Royal Danish Air Force's current Lockheed F-16s, the last of which will be retired in late 2024.
North Korean hackers have stolen a trove of documents from South Korean defense firms, including wing designs for the US F-15 fighter jet, authorities in Seoul said June 13, according to a summary of news reports by FCW. The hackers stole more than 40,000 documents from South Korean defense firms in a campaign that began in 2014 but was only discovered this year, say The Wall Street Journal and Reuters. The hacking campaign targeted more than 140,000 computers at 160 South Korean firms and government agencies, Reuters reported.
NATO Secretary General Jens Stoltenberg announced that the 28-member alliance has agreed to declare cyber an operational domain, much as the sea, air, and land are, Breaking Defense reports. This means a cyber attack could trigger a NATO mandate that an attack on one country is an attack on all.
Before the Navy spends time and money ginning up another expensive new UAV, it should put its X-47Bs back to work, says Jerry Hendrix, director of the Defense Strategies and Assessments Program at the Center for a New American Security, in a column for Defense One.  The X-47Bs fell out of favor when naval aviation leaders decided that instead of long-range strike, the capability most needed on the carrier was long-range surveillance.
The US Navy is to shortly begin transitioning its West Coast maritime patrol squadrons over to the Boeing P-8A Poseidon as it looks to phase out of service the lion's-share of its Lockheed Martin P-3C Orion fleet before the end of the decade, IHS Jane's 360 reports.
Boeing and Iran reached a tentative deal for more than 100 commercial planes, Reuters reported, marking the first such deal between the US aerospace giant and the Islamic republic since its 1979 revolution. A US State Department spokesman said the Iran deal allows licensing of commercial aircraft sales on a case-by-case basis.
Neutralizing small drones that enter sensitive civilian airspace deliberately or inadvertently is proving challenging, says a Government Executive analysis. Technological barriers are numerous: law enforcement officials may not always have a password or fingerprint allowing authorities access to commercially available drones, and they are unlikely to have the fingerprint for do-it-yourself systems. Furthermore, the database with this information could be inaccessible for any number of reasons — or hacked
Pentagon researchers are moving with their plan to develop vanishing drones that could deliver supplies to forward-deployed troops and then disappear, Defense Systems reports. The Defense Advanced Research Projects Agency has awarded contracts to two companies for its Inbound, Controlled, Air‐Releasable, Unrecoverable Systems, or ICARUS, program, which seeks to develop an autonomous aerial system that could deliver 3-pound payloads to within about 32 feet of a GPS-programmed location and then fade away.