FAA Rules PA Turbines Interfere With Radar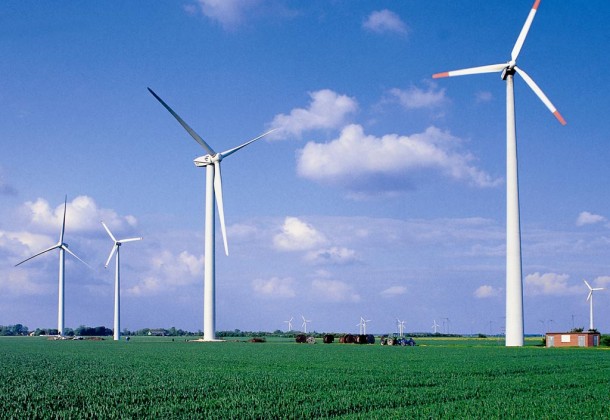 Morning Coffee is a robust blend of links to news around the internet concerning the Naval Air Station Patuxent River economic community. The opinions expressed here do not necessarily reflect those of the Leader's owners or staff.

A Federal Aviation Administration (FAA) decision could cancel a plan to build a commercial wind farm in Pennsylvania, reports GoErie.com. The FAA determined that wind turbines needed to generate power would interfere with radar used by air traffic controllers at Erie International Airport. The FAA denied the developer's request to extend an earlier FAA determination that the turbines would not interfere with aviation. The decision reflects the debate on a proposed wind farm in Somerset County, MD, amid concerns that it will interfere with NAS Pax River's flight testing radar.
Americans who receive federal benefits will get a 1.7 percent increase in their monthly payments next year, reports Navy Times. The annual cost-of-living adjustment, or COLA, affects payments to more than 70 million Social Security recipients, disabled veterans and military and federal civilian retirees. That's more than one-fifth of the country.
Lockheed, the top Pentagon supplier, forecast a drop in 2015 sales and reported lower-than-expected quarterly revenue for the second time this year, according to Reuters. The defense contractor, whose stock fell as much as 5 percent on Tuesday, said it expected 2015 revenue to decline by a low single digit percentage compared with 2014.
China's growing naval power is symbolized by the aircraft carrier Liaoning, but the 999-foot-long flattop could be dangerous to her crew and prone to engine failures and was shut down during recent sea trials, according to Real Clear Defense.
The Pentagon has spent $424 million so far in the military campaign against ISIS in Syria and Iraq, reports the AP. A DoD spokesman said the cost has averaged about $7.6 million a day since airstrikes began in Iraq on August 8. The military is also flying large numbers of aerial refueling and surveillance and reconnaissance missions over Iraq and Syria and it has about 1,400 military personnel on the ground in Iraq.
Lockheed Martin, Raytheon and Northrop Grumman will dominate the defense electronics market from FY2014—FY2023, according to SatNews. A Teal Group analysis estimated that the three companies combined will earn 40 percent of a prime-contracts-value of $373.4 billion. "Lockheed Martin will lead with $52.5 billion in total funding," Raytheon forecast to place second with $51.6 billion, and Northrop with $47.9 billion in prime funding forecast across the next decade.
Almost half of respondents to a new survey who were shown a picture of a homeless man identified him as likely a veteran, according to Military Times. In reality, about 10 percent of America's homeless population are veterans. Survey respondents were more likely to associate homelessness with being a veteran than with mental health problems or criminal activity, both factors that are more prevalent among the destitute than those with military experience.
The Department of Veterans Affairs announced that new education benefits begin Nov. 3 for the spouses of service members who died since 9/11 in the line of duty, reports Stars and Stripes. The expansion of education benefits was part of a $16.3 billion law passed over the summer and designed to fix the VA health care system following a nationwide scandal over wait times and records manipulation.
BAE Systems is buying the US-based commercial cyber service provider SilverSky for US $232.5 million, reports DefenseNews. SilverSky expects to report sales of about $75 million this year. Most of its 5,500 customers are in the US but the company has a presence in Europe and also Asia, where it has a data center in the Philippines.