Women Honored for Contributions to Community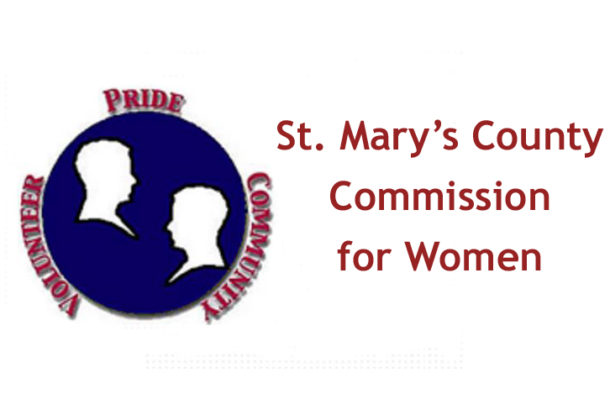 This year's Women's History Month banquet in St. Mary's County celebrated three local women for their contributions to the county. The women honored were Barbara Thompson, Lillian Cavanaugh, and Patricia Brady.
The St. Mary's County Commission for Women honored former St. Mary's commissioner president Barbara Thompson. She was presented with a Lifetime Achievement Award for her more than 20 years of giving back and active service in countless community groups and organizations. Her experiences fit this year's national Women's History Month theme "Trailblazing Women in Business and Labor."
Lillian Cavanagh, a Great Mills High School senior, was presented with the 2017 Tomorrow's Woman Award for her leadership in Relay for Life of St. Mary's County. Other nominees included Rachel Bruce of Chopticon High School, Sydney Guy of St. Mary's Ryken High School, Makayla Hudziak of Great Mills High School, Taylor Jackson of Great Mills High School and the James Forrest Career and Technology Center, and Tanasia Miles of King's Christian Academy.
Patricia Brady was the recipient of the 2017 Woman of the Year Award for her tireless advocacy to the homeless, veterans, and others needing assistance in our community. Other nominees included Martha Davie, Masae Grace Fuller, Virginia Himes, Jennifer Hollingsworth, Lisa Horton, Barbara Ives, Myssi Newton-Williams, Louise Snell, Stevie-Marie Starks, Bonnie Trader, Jessica Vallandingham, Shirley Vatter, and Delores Harris Wilson.
"They're all winners in our books and our community is so much better off with them in it," said Commission for Women President Norma Pipkin of the nominees.
Proceeds from the 2017 Women's History Month banquet will go toward education materials and the Jane Hale Sypher Scholarship at the College of Southern Maryland. To learn about the scholarship, click here.
For more about Lexington Park, visit the St. Mary's County Community Development Corporation's Leader member page.
46940 South Shangri-La Drive, Suite 7; Lexington Park, MD 20653
301-863-7700