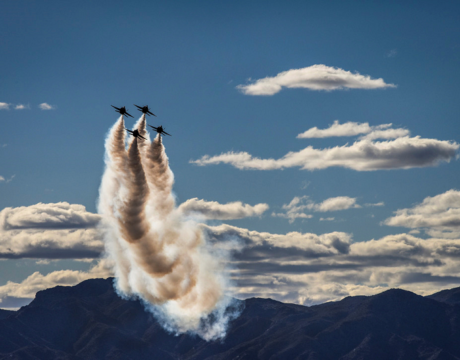 NAS Patuxent River's Air Expo 2018 two-day show is scheduled for June 2-3, 2018, and will be free and open to the public. Gates open at 8 am and performances begin at 11 am.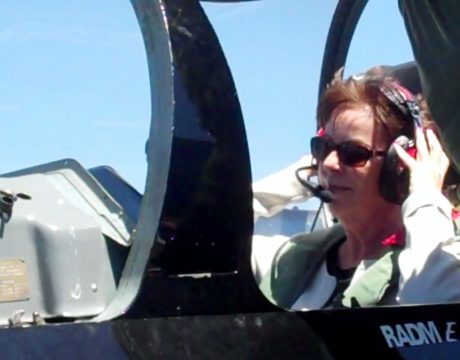 Art Nalls, owner of the legendary fighter jet Albatros based at St. Mary's County Regional Airport, takes local banker Margaret Sawyer for a ride.
Check out our highlight reel of the Harrier and Blue Angel performances.