NATO Arctic Exercise Hits Cold War Levels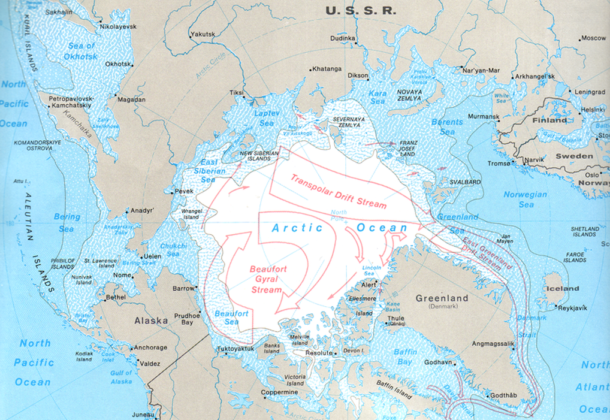 Morning Coffee is a robust blend of links to news around the internet concerning the Naval Air Station Patuxent River 

economic community. The opinions expressed here do not reflect opinions of the Leader's owners or staff.
This week launches Trident Juncture, a month of NATO military exercises right off Russia's Arctic backyard, reports Military.com. In the biggest show of force since the Cold War, 50,000 troops are in place for the largest Trident Juncture since 1991. Marines are landing in Iceland, a Navy aircraft carrier is sailing past the Arctic Circle and US aircraft are soaring over Scandinavia. The exercises will involve troops operating in the air, on land and at sea to test NATO forces' ability to respond to a large-scale event from several locations.
NATO allies seek to develop unmanned systems at sea to combat Russian subs, reports Defense News.
Amphibious drones are expanding the places an airborne robot can return to the surface, reports C4ISR.
The Pentagon appears serious about creating Space Force, reports Task and Purpose, from a draft of the plan, obtained by Defense One. The plan includes a total of six bases in California, Colorado, and Florida, and considers a Space National Guard and Space Force Reserve.
Washington slides the US deeper in debt, and Defense News reports on the threats of a that the $779 billion deficit of FY2018 holds for future military budgets. The deficit is at its highest level in six years as tax cuts forced the government to borrow more heavily. Rep. Adam Smith (D-WA) warns that higher deficit spending will press future defense budgets lower. President Donald Trump has already called for a 5 percent cut across every federal department.
The 2017 crash of an F/A-18E Super Hornet at Bahrain airport is blamed on dual failures of the engines' exhaust nozzles, reports Navy Times. The crash happened during a morning maintenance flight off the aircraft carrier Nimitz. The pilot ejected over Bahrain International Airport; his jet was destroyed.
The Air Force pledges to reduce the $1,280 to replace in-flight reheating cups to 50 cents, reports Air Force Times. The cups plug into outlets on cargo planes to heat water or coffee, but their plastic handles break when dropped. Since replacement parts are no longer made, the Air Force orders a new cup. It now plans to use 3-D printing to get the replacement cost down to 50 cents.
Days before Hurricane Michael devastated Panama City's Eastern Shipbuilding yard, the company had won a $110 Coast Guard contract, reports USNI. On Sept. 28, the Coast Guard awarded Eastern Shipbuilding a contract to build the future USCGC Argus (WMSM-915), the first offshore patrol cutter (OPC). The yard was also set to build a second OPC, the future USCGC Chase (WMSM-916). Eastern Shipbuilding's contract is for nine OPCs, with options for two additional cutters. Ultimately, the Coast Guard plans to buy 25 OPCs. No decision has been made as to shifts in schedule.
China opens the longest sea-crossing bridge to link with Hong Kong, reports NBC News. The Daily Mail provides video of the 34-mile-long, $20 billion bridge, an engineering feat of economic and political significance. It includes an undersea tunnel allowing ships to pass through the Pearl River delta, the heart of China's crucial manufacturing sector. It took nearly a decade to build.
Advanced Electronics award bumped to $28M by Saudi government, reports Defense News. Advanced Electronics has received a $9.4 million award modification to a previous foreign military sales contract with the country of Saudi Arabia. The amended award extends the contract to 15 months, giving the contractor time to complete an upgrade to electronic system test sets for the Royal Saudi Air Force. With the modification, the contract's total value climbs to $28.5 million.
NASA will perform wind-tunnel tests of a small-scale model of a supersonic aircraft at its Langley Research Center in Hampton, VA, reports ExecutiveBiz. The event will be the final wind-tunnel test before Lockheed Martin begins to build the X-59 aircraft in 2019 in Palmdale, Calif., under a potential $247.5M contract awarded in April.
Republicans Charlie Baker of Massachusetts and Larry Hogan of Maryland are the two most popular governors in America, and cruising to re-election in two of the bluest states in the country. "They are not in love with Donald Trump even though they are in the GOP," said Louis Jacobson, a political analyst who handicaps gubernatorial races for Governing Magazine. "It's a combination of political realities that they're sort of bending to, and also their own personal preferences and ideology."
USNI News Fleet and Marine Tracker: Oct. 22, 2018.
Contracts:
General Dynamics Mission Systems, Pittsfield, Massachusetts, is awarded a $18,537,696 cost-plus-incentive-fee, cost-plus-fixed-fee contract for research and development, and sustainment efforts for the US SSBN Fire Control Sub-system (FCS); the United Kingdom FCS; and the U.S. SSGN Attack Weapon Control System, including training and support equipment and US/UK Shipboard Data System. Work will be performed in Pittsfield, Massachusetts (98 percent); Kings Bay, Georgia (1 percent); and Dahlgren, Virginia (1 percent), with an expected completion date of September 2019. Fiscal 2019 other procurement (Navy) funds in the amount of $7,904,897; United Kingdom funds in the amount of $2,635,000; and fiscal 2019 operations and maintenance (Navy) funds in the amount of $406,801 are being obligated on this award. Funds in the amount of $406,801 will expire at the end of the current fiscal year. Subject to the availability of funding, fiscal 2019 operations and maintenance (Navy) funds in the amount of $7,590,998 will be obligated which will also expire at the end of the current fiscal year. Strategic Systems Programs, Washington, District of Columbia, is the contracting activity (N00030-19-C-0003).