Morning Coffee: V-22 Crashes in Morocco, Kills Two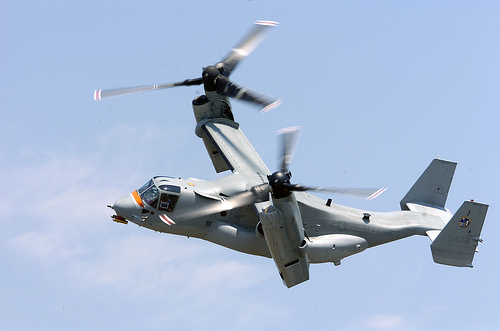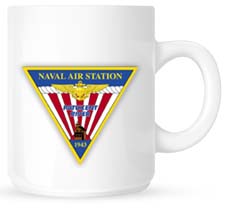 Welcome to Morning Coffee, a robust blend of links to news around the Internet concerning Naval Air Station Patuxent River, NAVAIR, the Pentagon and beyond. The Leader provides this link feature as a survey of the news and announcements affecting the local military economy. The opinions expressed here do not necessarily reflect those of the Leader's owners or staff.
An MV-22 crashed in Morocco Wednesday, killing two Marines, AOL Defense reports.
FlightGlobal asks if there is too much encroachment around the Oceana Naval Air Station following the recent F-18 crash in Virginia Beach, Va.
The Pentagon has released its 30-year aviation funding plan (PDF), and Bloomberg has it. Inside Defense reports that the initial 10-year, $770 billion plan (subscription required) would sustain a fleet of more than 14,000 aircraft.
Congress has few plans for avoiding or coping with sequestration, AOL Defense reports.
NAWCAD's commander reports that NAVAIR ranked 143rd out of all federal agencies when it came to employee satisfaction, according to a 2011 survey by the Office of Personnel Management.