Meet New SBDC Business Consultant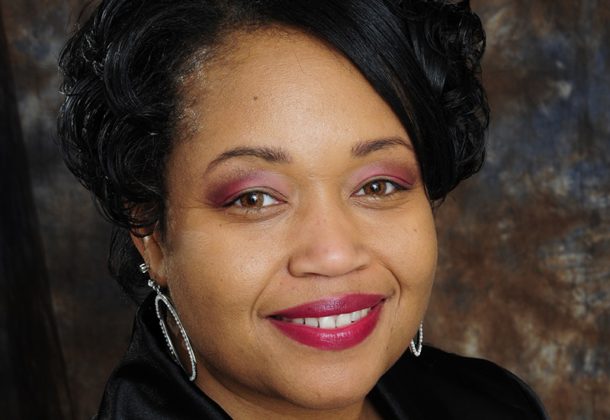 A Small Business Development Center open house will be held from 10 am to 4 pm Thursday, Feb. 16, in Leonardtown. Wynne Briscoe, the newest SBDC business consultant for St. Mary's County, will be introduced.
The open house will be held at the St. Mary's County Department of Economic Development on the second floor at 23115 Leonard Hall Drive. The #SmallBusinessLove open house is open to members of the business community to come in, meet, greet, and learn. Light refreshments will be served.
To register for the event, click here. For more information, call 301-475-4200, ext. *1687 or visit SBDC on Facebook. Information is also available at the College of Southern Maryland website.
The Small Business Development Center promotes and supports entrepreneurship throughout the state of Maryland. The SBDC helps the region's small businesses succeed by providing high-quality, confidential consulting, cost-effective training, and valuable business resources. The local SBDC is part of a national SBDC network — founded in 1979 — that helps more than 500,000 US businesses annually.
The focus of the SBDC is to provide information and guidance for entrepreneurs to help them utilize effective strategies, initiate start-up, or manage growth. Through various workshops, training sessions, and one-on-one expert counseling available throughout the region, the SBDC assists more than 400 clients each year.
The Small Business Development Center is organizing an upcoming event, Ready, Set, Go! How to Start a Business.
This free workshop is for those who are interested in starting their first business, but want to find out more information on what to expect before they begin their first business. SBDC staff will share what to anticipate when starting a new business including, resources to help navigate information about legal and licensing requirements, the business plan, different financing options, preparing a marketing strategy, and all the perks and drawbacks that come with the life of an entrepreneur.
The workshop and live Webinar will be held from 8 to 9 am Thursday, March 2, at the College of Southern Maryland Prince Frederick Campus at 115 J.W. Williams Road in Building A, Room 204 in Prince Frederick, MD 20678. Click here to register.
For more information about the College of Southern Maryland, visit its Leader member page.
Lexington Park news is SPONSORED BY