Dogging on the JSF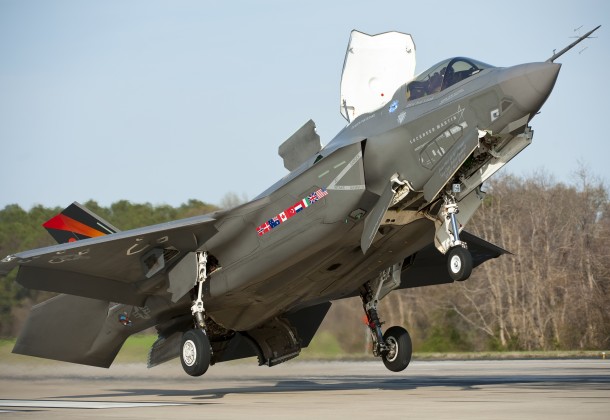 Welcome to Morning Coffee, a robust blend of links to news around the Internet concerning Naval Air Station Patuxent River, NAVAIR, the Pentagon and beyond. The Leader provides this link feature as a survey of the news and announcements affecting the local military economy. The opinions expressed here do not necessarily reflect those of the Leader's owners or staff.
Time declares that the Joint Strike Fighter program is heading to a death spiral. The Daily Mail calls it a "super jet fiasco." CNN reports that six Air Force F-35s have been grounded due to improperly installed parachutes, a problem also found in three Marine F-35Bs. The New Tribune reports on Congress' battle over the F-35. The Star-Tribune sees Australia reconsidering its F-35 purchase plans. And Lockheed takes the lead in military contractor lobbying, according to the Washington Post.
Meanwhile, in China, Aviation Week observes that the J-20 fighter is making progress.
Lawmakers from both parties have declared that a new round of BRAC is DOA on the Hill. Defense News declares that the Pentagon has punted on major program cuts in an election year.
DoD Buzz posts video of KMAX operations in Afghanistan.
Northrop Gumman protests Air Force's mothballing of the Global Hawk, FlightGlobal reports.