Common LASIK Myths and Misconceptions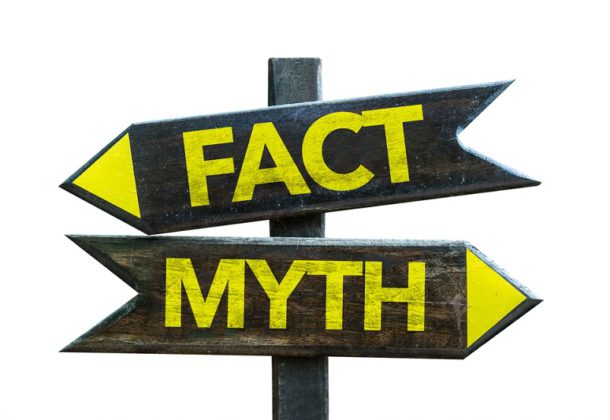 Dr. Mark Whitten of Whitten Laser Eye answers questions daily about the surprising misconceptions patients have about LASIK.
People who wear glasses or contact lenses have probably considered LASIK laser vision correction at some point. Perhaps they did some research about the procedure. Many clear vision seekers let common myths and misconceptions about vision correction scare them away from a lifetime of great vision.
Dr. Mark Whitten knows that while the Internet has much good information, it is common to find misleading and untrue information as well. Meet with Dr. Mark Whitten and receive a thorough consultation. Most patients decide that LASIK is indeed a good choice for them.
And once these patients have had LASIK surgery, the only question they have left to say is simply, "Why did I wait so long?"
Here is the truth about the most common myths and misconceptions about LASIK surgery:
Myth #1: "I cannot have LASIK laser vision correction because I have an astigmatism."
The Whitten Laser Eye Truth: At Whitten Laser Eye, the LASIK outcomes for patients with astigmatism are remarkable. In most cases these patients who could not see their alarm clock without glasses are now seeing 20/20 and free of glasses and contact lenses. Astigmatism is difficult to treat with just glasses or contact lenses because of the eye's unique curvature causing the visual disturbance. To get proper correction using contact lenses requires a perfect fit to this curvature, and this is often difficult to do. With LASIK, the curvature of the cornea is actually reshaped, and any other refractive error is corrected at the same time. Dr. Whitten's astigmatic patients who have LASIK to correct their vision are among our most satisfied patients.
Myth #2: "I am too old to have LASIK."
The Whitten Laser Eye Truth: While the majority of people who undergo LASIK laser vision correction are in their 20s to 40s, there is no strict age limit. When you have an evaluation with Dr. Whitten at Whitten Laser Eye, he will evaluate your individual needs and desires to determine the best vision correction option for you based on many unique factors. Dr. Whitten has performed LASIK on adults of all ages dependent on their visual needs. There are alternative vision correction options such as PRK, refractive lens exchange, premium intraocular lenses, the KAMRA Inlay to correct presbyopia (reading vision), and even cataract surgery for those with mature cataracts. Dr. Whitten's experienced team will listen to patients' visual expectations, thoroughly examine their eye health, and work with them to determine if LASIK or another procedure would be beneficial to their individual needs.
Myth #3: "LASIK is too expensive for even average salaried people."
The Whitten Laser Eye Truth: Many studies have been conducted comparing the cost of LASIK to a lifetime of glasses and contact lenses. Yes, LASIK requires a larger amount to be spent at one time, but LASIK also will save patients thousands of dollars over a lifetime of expensive glasses replacements, contact lenses, and supplies. Whitten Laser Eye offers options to make this important procedure affordable. One option is convenient, interest-free financing that allows patients to break up the fee into monthly payments. Another popular approach is using one's company's HSA or Flex Spending account. LASIK is a qualifying expense with these plans. Also, LASIK is a tax-deductible expense. Make sure to bring LASIK paperwork to your accountant during tax season to see if you qualify to save.
Myth #4: "LASIK is not safe. I could go blind."
The Whitten Laser Eye Truth: The fear of going blind is very common. It is actually extremely rare to experience any kind of vision loss with LASIK laser vision correction. As with any medical procedure, there is risk involved. Whitten Laser Eye reviews the risks of LASIK with patients. When Dr. Whitten determines a patient's candidacy for LASIK laser vision correction, he uses a variety of sophisticated diagnostic tools to spot any eye conditions that could cause potential issues post-LASIK surgery. Experience matters. Having a surgeon with the experience of Dr. Mark Whitten is an important factor in the success of a patient's vision correction procedure.
Myth #5: "The LASIK procedure is painful and recovery is long."
The Whitten Laser Eye Truth: In their testimonials, patients routinely say they had little or no pain during their LASIK procedure. Before LASIK patients will be given anesthetic drops that help to numb the eyes. During the procedure you may feel slight pressure due to the suction ring that is used to stabilize your eye. Most patients see well immediately following their LASIK procedure. The recovery and healing time for LASIK is quite fast. Most people return to their normal activities the day following their procedure. So if you have been waiting to have LASIK because of these fears or any others, get the right information to make the best-informed decision. A thorough consultation with Dr. Whitten is always free. Ask questions. Whitten Laser Eye will help patients make the best decision for their unique set of eyes.
For more information, call 301-825-5755.
Learn more about Dr. Mark Whitten and LASIK eye surgery on his Leader Page.