Vets Stand Down Day Set by Three Oaks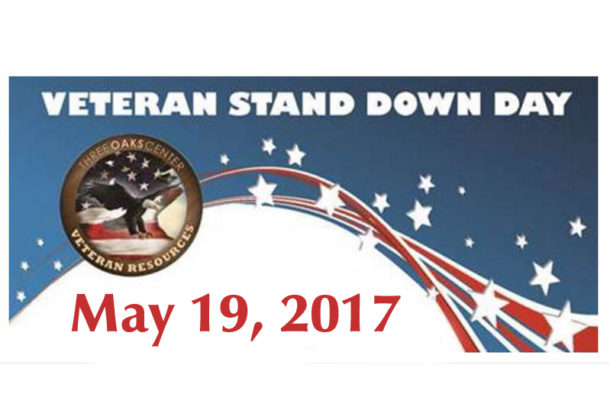 The Three Oaks Center in St. Mary's County is planning a Veteran Stand Down Day from 9 am to 3 pm May 19, 2017, at the Southern Maryland Higher Education Center at 44219 Airport Road in California, Maryland.
The goal of the Three Oaks Center is to serve the nation's heroes and their families. At the same time, the center works to increase awareness of some of the issues faced by veterans, such as unemployment, issues with health care, homelessness, and drug and alcohol addiction in Southern Maryland and beyond.
According to the US Department of Veterans Affairs, Stand Down Days are full-day events all over the country that focus on providing supplies and services to homeless veterans, such as food, shelter, and more. These events pool the resources of VA medical centers, government agencies, and community-based organizations. The events also can lead to referrals to other programs and agencies in the community.
On the Veteran Stand Down Day, Three Oaks Center will provide a number of services:
VA benefits eye care, provided by the Lions Club
A dental screening by Mission of Mercy
A basic health care screening, provided by MedStar
Counseling on general benefits, such as Social Security, food stamps, and local health and human services
Information on support groups such as DAVVA, DLH and others
Spiritual services
Local employers, attorneys, and more
For more information about the event, visit the Three Oaks Center at their website, listed above, or on Facebook; call Sasha Seenath, programs coordinator, at 301-861-9535, ext. 116; or email [email protected].
The Veteran Stand Down Day event is open to all Southern Maryland veterans and their families, including homeless and disabled veterans.
For more information on veterans programs and services, call 301-863-9535, ext. 102. The administration office can be reached at 301-863-9535, ext. 108.
To learn more about Three Oaks Center, visit its Leader Member Page.