Retiree Benefit Cuts Snag Budget Bill in Senate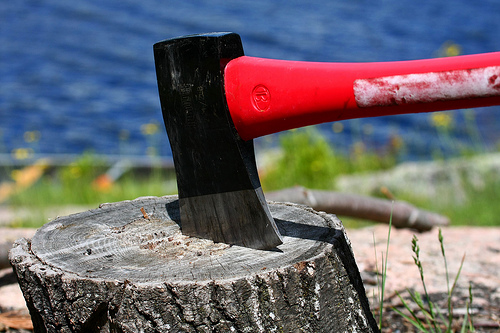 Morning Coffee is a robust blend of links to news around the internet concerning the Naval Air Station Patuxent River economic community. The opinions expressed here do not necessarily reflect those of the Leader's owners or staff.

The Senate is poised to take up this week the House-passed budget bill and defense bill with both bills needing 60 votes to pass, reports DefenseNews. Passage through the House was a surprise to many and passage in the Senate is not a sure thing.
Included in the budget deal crafted by the chairs of the House and Senate Budget committees, Rep. Paul Ryan, R-Wis., and Sen. Patty Murray, D-Wash. are two personnel cost shifts with funds directed into other defense priorities, reports Breaking Defense. One slows pension appreciation for military retirees younger than 62, slated to begin and continue to save more than $1 billion a year within a decade. The other requires new civilian employees contribute a greater share to their pensions.
The hit on retirees cost the bill two important allies, Senate Armed Services Committee members Lindsey Graham, R-S.C., and Kelly Ayotte, R-N.H., announced they they will oppose the Murray-Ryan spending and deficit-reduction plan passed by the House, reports Defense News' Intercepts.
But Sen. James Inhofe (R-Okla.) is ready to help shove the Defense authorization bill through the Senate next week without considering amendments, reports The Hill. The three-term senator remains insistent on no more amendments since joining Senate Armed Services Chairman Carl Levin (D-Mich.) and their House counterparts last week at the unveiling of the final compromise bill.
SASC Chair Levin said  his committee would review the  military benefits changes before they take full effect, reports The Hill, specifically examining the reduction in cost-of-living adjustments for working-age military retirees included in the budget bill.
The Defense bill is predicted more likely to pass the Senate than the budget bill, reports FCW, but efforts to prevent anything controversial to hang-up passage has left the status of IT management unsettled. As it reads now the bill is not in accord with Sec Def Chuck Hagel's reorganization plans for IT in the DoD.
When the House adjourned and members left town the federal employees knew for sure they would finally get their pay raise, reports Gov Exec. The basic rate of pay will increase by 1 percent across the board except for blue collar workers on the Wage Grade pay scale. Locality pay rates will remain at 2013 levels.  The Administration has been trying since 2010 to get the federal pay raise but has been thwarted by Congress until now.
The Army has tested a laser capable of taking down drones and incoming mortar rounds, reports Defence Talk.
Lockheed Martin issued a strong production report on its F-16 fighter jets, expecting no production line stoppage through the third quarter of 2017.  The weekend release of the F-16 report capped a week of wide reporting of the company's anticipation of meeting the full delivery of 36 F-35s, reported here by Reuters. Company execs look to additional F-16 sales to keep the line moving through 2020. Production of the 100th JSF was also celebrated this past week and will be delivered to Luke Air Force Base, reports Military.com.
Minority contractors exceed government goals in fiscal year 2012, reports Washington Technology. February and March 2013 showed 8 percent of contract spending went to minority and disadvantaged contractors. They received $32.3 billion in federal contracts.
China warns South Korea about another airspace overlay in the East China Sea, reports Defense Tech. China, South Korea and Japan continue territorial disputes as the US tries to tamp down the tensions. Defense analysts warn US to take seriously the growing tensions in the region and to focus on developing a war plan directed at China, reports DoD Buzz.
Reuters reports that Singapore still likes their F-16s but will be interested in upgrading to F-35s in the future.
Market Watch reports, Sikorsky Innovations is teaming up withLockheed Martin's Skunk Works® on a DARPA contract for a Vertical Take-Off and Landing Experimental Aircraft.
Instead of private industry working more efficiently and less costly, Newsweek reports that taxpayers are paying government contractors more than civil servants, sometimes up to three times more, but you can't get that information from the government's tracking website which is so seriously out of whack it shows the IRS spending 500 times its annual budget on contractors.
Science Applications International Corp., McLean, Va., won a $14,425,908 modification to a previously awarded indefinite-delivery/indefinite-quantity contract for technical and engineering services supporting the Naval Air Systems Command's Air Vehicle Engineering Department and the Manned Flight Simulator/Air Combat Environment Test and Evaluation Facilities.  Services to be provided support the development and utilization of advanced air vehicle technology for evaluating air vehicle flying qualities and controllability, developing simulation software, and building prototype simulations.  Work will be performed in Patuxent River, Md., and is expected to be completed in December 2014.  Funds will be obligated on individual orders as they are issued.
Northrop Grumman Systems Corp., Bethpage, N.Y. won a $12 million contract modification for engineering, technical and programmatic support services for software associated with EA-6B. Work goes to Pt. Mugu, Calif. (80 percent); and Baltimore, Md. (20 percent); and is expected to be completed by July 2014.  Funds will be obligated on individual orders as they are issued.