Joint Chiefs: Sequester Compromises Strategic Imperatives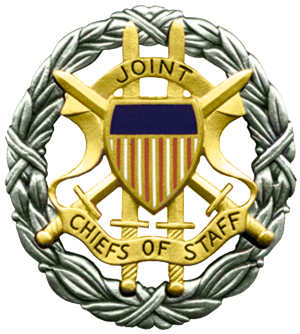 Morning Coffee is a robust blend of links to news around the internet concerning the Naval Air Station Patuxent River economic community. The opinions expressed here do not necessarily reflect those of the Leader's owners or staff.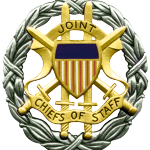 Three of the four Joint Chiefs told the House Armed Services Committee  this week that they would not be able to execute the most basic strategic requirement of the U.S. military: defeating an enemy in a single major theater operation, reported Breaking Defense. Only Gen. James Amos, Marine Commandant, said his self-sufficient force could handle one MTO, but could not handle more than that if the sequester continues.
A "Cost War Room" hosted by Lockheed Martin in Crystal City, will be the site of "relationship therapy" as F-35 stakeholders commit staff to wring costs out of the program, Aviation Week reports, adding that the oft-cited $1 trillion-plus estimated life cycle of the program continues to cause heartburn for customers. But U.S. Air Force Lt. Gen. Christopher Bogdan, the head of the F-35 Joint Program Office, confirmed that his office estimates the sustainment cost for the F-35 has decreased to $857 billion, Defense News reports.
The F-35 program does not plan to pursue an American source for explosive devices that power the aircraft's U.K.-designed ejection seat, despite mounting pressure from Commerce Department officials concerned about the U.S. industrial base, according to a program spokeswoman, Inside Defense reported.
Improved alert notices, increased training of base security personnel, and better information-sharing between base security and local law enforcement helped first responders react to the Navy Yard shootings, a Pentagon official told The Hill, crediting lessons learned from the Fort Hood shootings in 2009.
The Navy Installations Command reached outside normal competitive channels to procure a flawed and risky commercial access control system that allowed 65,000 contractors to routinely access its bases, according to the DoD IG's report released this week, NextGov reports.
The House will vote this week on a measure that would keep the government open through Dec. 15, defund the Affordable Health Care Act (ACA), and keep sequester cuts in place. The Senate is likely to strip out the ACA defunding provisions and send the bill back to the House, Government Executive reports.
The Business Roundtable's (BRT) latest quarterly survey of CEOs released on Wednesday found a small decrease in expectations for economic growth for the next six months, and 50 percent of respondents said inaction in Congress on issues such as the debt ceiling negatively affects plans for hiring at their companies, U.S. News & World Report says.