Hagel Pushes BRAC and Benefit Cuts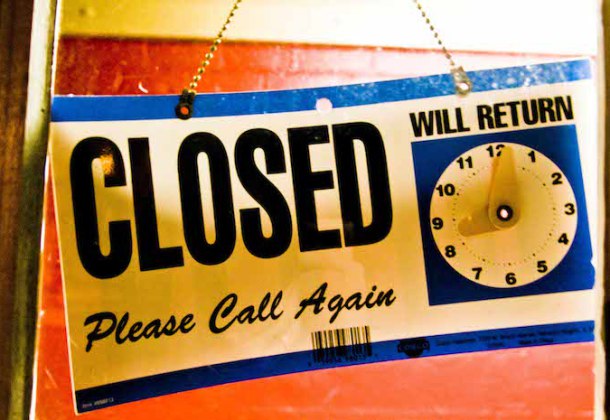 Morning Coffee is a robust blend of links to news around the internet concerning the Naval Air Station Patuxent River economic community. The opinions expressed here do not necessarily reflect those of the Leader's owners or staff.

DefSec Chuck Hagel wants Congress to approve a new round of military base closures (BRAC) and limit troop benefits to give the DoD flexibility to address its budget problems, reports The Hill. Mr. Hagel said the Pentagon has 24 percent more facilities than needed, "costing us billions of dollars every year, money that could otherwise be invested in maintaining our military's edge. Without the ability to make programmatic adjustments like retiring aging aircraft, and without base realignment and closure, the department will face a bill of about $30 billion over fiscal years 2016 to 2020."
The F-35C Lightning II completed its first phase of developmental tests aboard the USS Nimitz three days ahead of schedule, according to the Imperial Valley News. The stealthy jet from NAS: Pax River's Air Test and Evaluation Squadron 23 tested the carrier suitability of the aircraft and its integration with carrier air and deck operations in the at-sea environment, achieving 100 percent of the threshold test points.
UAV pilot Scott Swanson, the first person to fire a Hellfire missile from a Predator in combat and destroy a target, writes for the first time about his experience in Breaking Defense. "Flying a Predator drone in combat is nothing like playing a video game."
NavSec Ray Mabus spent more than a full year of his five-year tenure on overseas travel, racking up more than 930,000 miles on trips that cost more than $4.7 million, reports Navy Times. Mr. Mabus has taken at least 40 trips outside the country as of July 2014, meeting officials and visiting sailors and Marines in more than 100 countries, which he said is critical to his job in advancing American and Navy interests abroad.
Lockheed and Kaman took their unmanned K-MAX helicopter to an FAA UAV test facility recently to demonstrate its fire fighting capabilities for government experts who manage wildfire susceptible land, reports Wired. The heavy lift UAV flew thousands of military missions in Afghanistan between 2011 and 2014 but is now being outfitted for domestic fire fighting duty.
A panel of lawmakers believes there will be no relief from sequestration budget cuts anytime soon, according to The Hill. The legislators think it would take a national security crisis like 9/11 for Congress to reverse the defense cuts it passed in 2011. Former House Majority Leader Eric Cantor said the dynamics in Congress that have prevented reversal of the $1 trillion in cuts are still in place, specifically, disagreement on tax and spending reform. Half of the sequester cuts will hit the Pentagon, for $500 billion over 10 years, doubling already scheduled reductions in spending.
Israel may soon order 10 to 15 F-35 fighter jets, around half the number originally planned, reports Reuters. A reduced Israeli purchase could shake international confidence in the aircraft. A source cited misgivings about whether the F-35's range, payload and maneuverability fits Israel's requirements. The Israelis are also facing a tightening defense budget.
The Navy and Army will execute plans to buy 102 helicopters from Sikorsky Aircraft for $1.3 billion in fiscal 2015, reports DefenseNews. The Navy's $535.3 million award reverses a budget proposal earlier this year to cancel its end of a multi-year deal and includes eight MH-60S and 29 MH-60R Seahawk helicopters along with associated services.
Naval Sea Systems Command announced that work started this week on the first of 73 planned hovercraft designed to replace the aging Landing Craft Air Cushion as part of a $4.07 billion program, reports USNI News.