F-35 Starring in Top Gun 2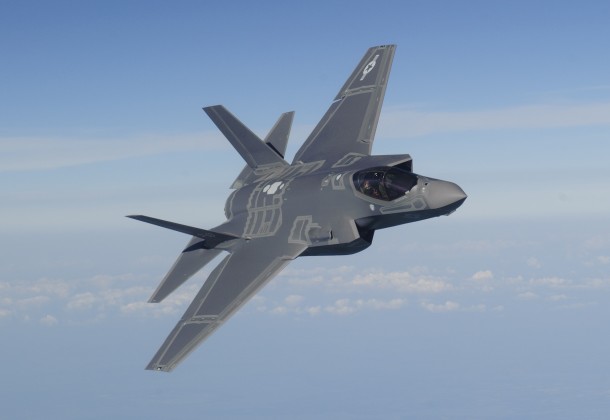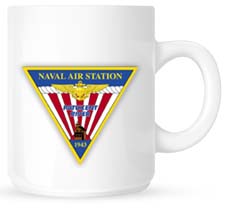 Welcome to Morning Coffee, a robust blend of links to news around the Internet concerning Naval Air Station Patuxent River, NAVAIR, the Pentagon and beyond. The Leader provides this link feature as a survey of the news and announcements affecting the local military economy. The opinions expressed here do not necessarily reflect those of the Leader's owners or staff.
Flight Global reports that the Joint Strike Fighter will be featured in Top Gun 2. Meanwhile, the Pentagon is loosening the requirements (subscription required) for the Air Force's F-35A turning radius and the Marines' F-35B takeoff runway length, Inside Defense reports. Jane's Defense Weekly reports that the costs of carrier conversion are pushing the UK to consider going back to purchasing the F-35B (subscription required). South Korea is now angry at Lockheed Martin for telling the press that the country was planning to buy the F-35, The Korea Times reports. Defense Daily Network reports that Congressional appropriators are concerned about the F-35B's weight; and Lockheed claims it has fixed the F-35C's tailhook problem (subscription required). Meanwhile, Boeing is crowing that its latest batch of F/A-18 Super Hornets is on budget and ahead of schedule, according to Avionics Intelligence.
Congressman suggests letting the Bush tax cuts expire to make up for sequestration, AOL Defense reports. Aviation Week says all Congress wouldn't have to do anything. That's about all that the Pentagon is doing anyway, CNN reports. Democrats are attempting to paint a vote to extend the tax cuts as a vote for sequestration, The Hill observes.
Details for Fire Scout Model C could be hammered out by this month, AOL Defense reports.
The Air Force's Global Hawk limbo could affect the price of the Navy's BAMS program (subscription required), Inside Defense reports.
NAVAIR Contracts: Raytheon gets $19.5 million for Sidewinder missile logistics support, and Rockwell Collins gets $8 million to provide radio equipment for the H-1 helicopter.
The Tester reports on visits by the Navy Supply Corps Chief and a Tuskegee Airman to Pax River as well as Capt. Jeff Dalvia's new command at VX-1.
Aviation Week examines why major acquisitions programs fail.
Popular Science reports that China has announced that its unmanned helicopter will use genetic algorithms to hunt submarines.
The Obama administration has ruled out military intervention in Syria, U.S. News reports.