Companies Sought to Host Internships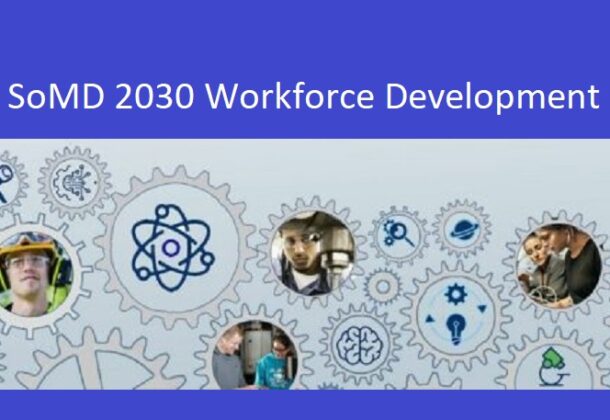 The Patuxent Partnership will hold a virtual information session for local companies interested in hosting 2024 summer internships for college students. Join the SoMD 2030 session here at 10am Friday, October 27.
The SoMD 2030 internship program will run from June 10 to August 2, 2024. Th eight-week program provides an opportunity for rising sophomore, junior, and senior college students to work 30 hours a week at companies located in the Calvert, Charles, and St. Mary's counties. Funding for the interns is provided by SoMD 2030 initiative.
SoMD 2030 is funded by the Naval Air Warfare Center Aircraft Division to build the STEM pipeline, increase career opportunities, and connect talented students with apprenticeships and internships in Southern Maryland, working with government, industry, and academia.
Companies interested in hosting a summer college intern can complete a profile and post a job description via this portal.
Deadline for companies to complete a profile is Friday, November 3.
The student portal opens November 6; deadline to apply and submit all requested materials is Friday, December 8.
Jen Brown, SoMD 2030 and TPP programs director, may be reached at [email protected] for more information.
About The Patuxent Partnership
The Patuxent Partnership is a nonprofit member organization that fosters collaboration between government, industry, and academia to advance education through STEM-based initiatives; to advance technology through speaker programs, forums, and networking; to advance science and technology transfer through the exchange of ideas, information, and data related to technologies; and to increase workforce development through an array of initiatives.
To learn more about The Patuxent Partnership and its programs, visit its Leader member page.