Calling All Students! Check Out This Career Fair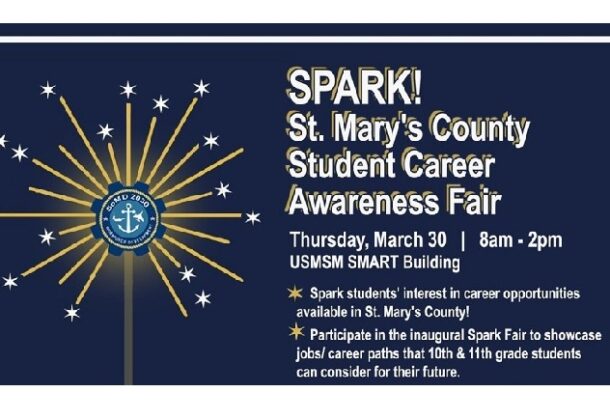 The Patuxent Partnership's Spark! Student Career Awareness Fair will be held Thursday, March 30.
8am-2pm March 30
University System of Maryland at Southern Maryland SMART Building
44219 Airport Drive, California MD
The fair will showcase jobs/career paths that 10th- and 11th-grade students can consider for their future.
Companies interested in participating are being sought. By registering, companies agree to have interactive, hands-on, demonstrative booths. The more students can actively participate, the better! This is not a job fair with recruiters handing out job postings. Organizers want students to have an engaging experience, while learning about potential careers, and to understand the path required to get there.
The Spark! fair is funded by the SoMD 2030 Workforce Development initiative.
About The Patuxent Partnership
The Patuxent Partnership is a nonprofit member organization that fosters collaboration between government, industry, and academia to advance education through STEM-based initiatives; to advance technology through speaker programs, forums, and networking; to advance science and technology transfer through the exchange of ideas, information, and data related to technologies; and to increase workforce development through an array of initiatives.
To learn more about The Patuxent Partnership and its programs, visit its Leader member page.