Budget Win for Pax? Waiting Win for China? No Change in N. Korea.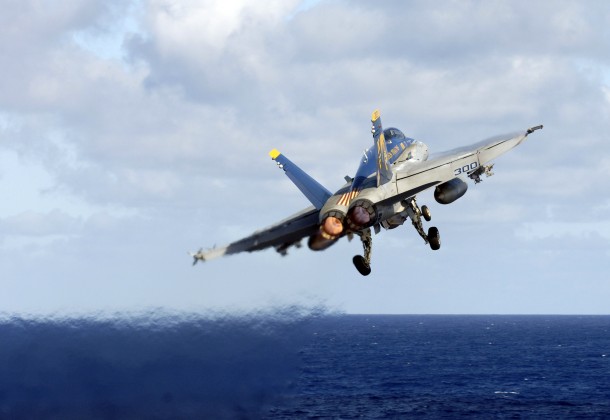 Morning Coffee is a robust blend of links to news around the Internet conc

erning the Naval Air Station Patuxent River economic community. The opinions expressed here do not necessarily reflect those of the Leader's owners or staff.
Pax River slated for infrastructure upgrades and F-35 tests in a DoD budget reprogramming draft reports Navy Times, citing Inside Defense with a copy of the budget document.
China could "win without fighting," Wired.com says of recent think tank report.
Defense.Gov posts annual defense report on N. Korea, sees anti-U.S. commitment perpetuated.
Pentagon reports N. Korea stepping up cyber attack intentions, Wired.com says.
Top Senators on Armed Services Committee see no stopping $500 billion in defense cuts, call on Pentagon to detail implementation, according to Defense News.
Yet White House budget office report recalculations could restore $5B, $4B for the Pentagon, reports Huffington Post.
St. Mary's Commissioners advance $75,000 for a "SWOT" analysis of NAS:Pax River, reports the Baynet.
DoD to approve all smart phone and tablet manufacturers reports Federal Computer World, perhaps within weeks,  concurs Wired.com.
Hammond and Hagel, UK's and US's secretaries of defense, visit Pax River to witness F-35 performance. Remains committed to program, but UK still mum on how large a purchase, reports Sky.com.
Meanwhile Australia affirms its JSF purchase plans, reports Defense News.
Federal employees can convert extra furlough days to paid vacation, reports GovExec.
Navy Secretary Mabus continues energy-altering push, sees fuel bills as a "military vulnerability," reports Aviation Week.
RFP issued for Presidential Helicopter Replacement Program, Navair News announced Friday.
Contract: Epsilon Systems Solutions, Mission Solutions Group, Inc., San Diego, Calif., is being awarded a $21,649,304 cost-plus-fixed-fee, indefinite-delivery/indefinite-quantity contract for technical services for environmental resources projects in support of the Naval Air Warfare Center Weapons Division Range Department.  Work will be performed in China Lake, Calif. (65 percent); San Nicolas Island, Calif. (25 percent), and Patuxent River, Md. (10 percent), and is expected to be completed in May 2018.