Analyst: Space Corps 'Not Dead at All'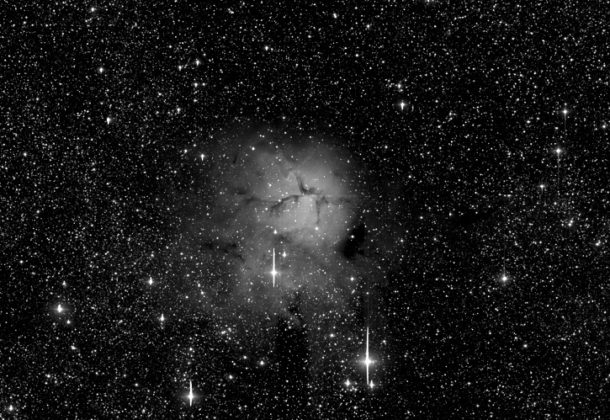 Morning Coffee is a robust blend of links to news around the Internet concerning the Naval Air Station Patuxent River

economic community. The opinions expressed here do not reflect opinions of the Leader's owners or staff.
Though the defense policy bill passed by Congress last week won't create a new branch of the military dedicated to space, it does make several changes that lay the groundwork for the so-called Space Corps to become a reality in the near future, reports The Hill. Lawmakers who support the move and defense experts say it's only a matter of time. "This issue is not dead at all. Congress laid the ground work for this to come back up in future years," said Todd Harrison, defense budget analyst and director of the Aerospace Security Project at the Center for Strategic and International Studies.
More than a dozen boats and aircraft from Argentina, the US, Great Britain, Chile, and Brazil joined the search effort Monday for an Argentine military submarine, Reuters reports. The submarine reported a malfunction and was headed back to base when it went missing last week in the South Atlantic. Storms are complicating the efforts to find the vessel and its 44-member crew.
The US Navy is looking to buy as many as 72 MQ-25 Stingray tanker drones, which it plans to fly off its existing Nimitz- and future Ford-class aircraft carriers, reports The Drive. But the service will only buy four prototypes of the winning design initially and wants the chosen contractor to then show it can meet the programs demands before handing out any larger production deals.
Here's the challenge: The Office of the Director of National Intelligence wants artificial intelligence and similar technologies that can rapidly evaluate analytics products for the intelligence community, reports C4ISRNET. The deadline is Jan. 15, 2018.
Lockheed Martin is working on ways to make its Freedom-class Littoral Combat Ship more lethal, reports CNBC.
It is adding the ability to vertically launch missiles to target threats on land, sea, and in the air.
The US Senate confirmed former Raytheon executive Mark Esper as the new Army secretary, reports Military Times, filling the service's top civilian post after nearly a year of nomination turmoil for the White House.
Army Chief of Staff Gen. Mark Milley said the US will need to send more troops to Europe in the coming years, reports Defense One. "We, the Army, think that additional capability is probably needed, in combination with our NATO allies, to ensure deterrence of further Russian territorial aggression," Milley said.
Politico reports the number of US military forces in Somalia has more than doubled this year to more than 500 people as the Pentagon has quietly posted hundreds of additional special operations personnel to advise local forces.
US troops operating in advisory roles across Africa lack the level of support troops have received in Afghanistan, Iraq, and Syria, Military Times reports. Although the mission in Africa is focused on training and advising the host nations' partner forces, an Oct. 4 ambush in Niger has highlighted the considerable risk faced by participating US troops.
The Navy is upgrading its E-2D Hawkeye Link 16 systems for faster, real-time intelligence sharing and communication among air and ground forces, reports Defense Systems. The Hawkeyes are now equipped with a Joint Tactical Information Distribution System. JTIDS are radios that distribute information not only between soldiers and commanders, but also between aircraft, ships, and ground forces. JTIDS also can broadcast information across all branches of the military.
Despite offering fat retention bonuses to entice pilots to stay in the Air Force, the percentage of eligible pilots accepting them is decreasing, reports Air Force Times. The service said it typically hopes about 65 percent of eligible pilots will accept the retention bonuses. But in fiscal 2015, only 55 percent of the pilots took the bonuses and signed up for longer stints.
Japanese officials said no violation of airspace was detected Sunday as China sent bombers and intelligence-gathering aircraft through international airspace between the islands of Okinawa and Miyako in the East China Sea, reports The Japan Times.
A Japanese tug boat lost propulsion and collided with the guided-missile destroyer Benfold during a routine towing exercise Saturday, reports Navy Times. No injuries were reported.
Contracts:
Lockheed Martin Rotary and Mission Systems, Manassas, Virginia, is being awarded a $122,259,347 cost-plus-incentive-fee contract modification to a previously awarded contract (N00024-17-C-6259) to exercise an option period for the procurement of Technical Insertion 18-20 Acoustic Rapid Commercial Off-the-Shelf Insertion engineering services. Work will be performed in Manassas, Virginia (95 percent); and Clearwater, Florida (5 percent), and is expected to be completed by December 2018. Fiscal 2018 research, development test and evaluation funding in the amount of $11,028,049 will be obligated at time of award and will not expire at the end of the current fiscal year. The Naval Sea Systems Command, Washington, District of Columbia, is the contracting activity.
John C. Grimberg Co. Inc., Rockville, Maryland, is being awarded a $46,630,000 firm-fixed-price contract for replacement of a middle school and high school at Marine Corps Base, Quantico, Virginia. The work to be performed provides for the demolition of the existing middle school/high school and construction of a new two story middle school/high school, baseball field, related field lighting, and parking lot improvements. The contract also contains seven unexercised options, which, if exercised, would increase cumulative contract value to $49,870,343. Work will be performed in Quantico, Virginia, and is expected to be completed by January 2020.  Fiscal 2014 military construction (defense) contract funds in the amount of $46,630,000 are obligated on this award and will not expire at the end of the current fiscal year. This contract was competitively procured via the Navy Electronic Commerce Online website, with five proposals received. The Naval Facilities Engineering Command, Washington, Washington, District of Columbia, is the contracting activity (N40080-18-C-0006).
Iridium Satellite LLC, McLean, Virginia, is being awarded an $8,912,007 cost-plus-fixed-fee option under a previously awarded contract (N00178-17-C-0001) to support commercial satellite-based network services for the Department of Defense in the areas of satellite, ground node, user equipment/terminal software and hardware development, integration and testing. This option is for a follow-on requirement to procure continued communication support services that may be implemented for use in tactical, operational and strategic-level Department of Defense activities. This effort will include enhancements to the existing Distributed Tactical Communications System Phase 3 and Advanced Concepts Development Support Services. This requirement is being fulfilled in accordance with J&A DL13276, approved on Aug. 31, 2015 by Naval Sea Systems Command 025, with a single contract being awarded in accordance with 10 US Code 2304(c)(1) (only one responsible source and no other supplies or services will satisfy agency requirements). The contract includes a base year and options which, if exercised would bring the cumulative value of this contract to $45,807,778. Work will be performed McLean, Virginia (50 percent); and Tempe, Arizona (50 percent), and is expected to be completed by November 2021. Fiscal 2017 research, development, test and evaluation (Navy) funding in the amount of $50,000 will be obligated at time of the option exercise and will not expire at the end of the current fiscal year. The Naval Surface Warfare Center Dahlgren Division, Dahlgren, Virginia, is the contracting activity.
Northrop Grumman Technical Services, Herndon, Virginia, has been awarded a $33,701,609 modification (P00087) to contract W911S0-11-C-0014 for training. Work will be performed in Fort Leavenworth, Kansas, with an estimated completion date of May 31, 2018. Fiscal 2018 operations and maintenance (Army) funds in the amount of $33,701,609 were obligated at the time of the award. Mission and Installation Contracting Command Fort Eustis, Virginia, is the contracting activity.