Wildewood Group Offers Agility, Experience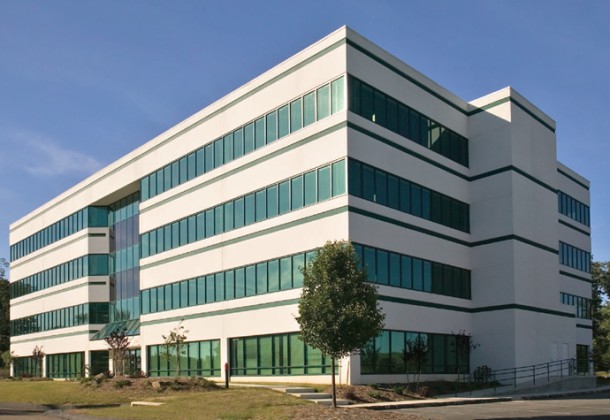 The calendar has turned over into a new year, with new expectations on just about every front in American life. Gaining strength in the economy is the commercial real estate market, as the recession recedes, GDP rises, and entrepreneurs pursuing innovative business expansion plans seek quality environments for their organizations.
In Southern Maryland, Wildewood Group is perfectly positioned to support and sustain a wide variety of businesses that will continue to lead the way in the Southern Maryland economy, particularly in the high-tech corridor straddling Maryland Route 235.
This isn't just local pride talking. A new analysis from PwC (PricewaterhouseCoopers) says that developers with Wildewood Group's scale and focus have the agility and insight to be more effective than "starchitects" who design large projects in major urban centers.
Although glitzy tall buildings in big cities get a lot of the attention, the report said, "At some point, however, we will probably look back and find that problem-solving innovation emerges from the small-scale project developer."  Among the very favorable attributes the study found were these: "These smaller firms are capable of addressing a range of current needs: affordability for users across the property types, infill in older neighborhoods, and attention to smaller markets of lesser interest to the larger firms. With construction costs a crucial issue, smaller developers who build product on sites outside the core CBD [central business districts, such as Washington or Baltimore] can create new offices, stores, and housing less burdened by extreme land cost inflation… The enormous number of firms composed of 20, 50, and 100 employees provides the industry with an ideal laboratory for entrepreneurial innovation."
This accolade describes Wildewood Group to a T.
"A good example of our ability to be nimble and responsive to rapidly developing business imperatives is our Executive Suites in Expedition Park, the closest, premium commercial office space to the main gate of Naval Air Station Patuxent River," says Wildewood's Michael Wettengel. "Our clients there have conference and kitchenette amenities in addition to administrative and business task spaces.  This full-service concept is meeting a real need; we are almost at capacity with leased space there."
Wildewood Group's portfolio displays a multi-faceted approach to community development, with the team having designed and built diverse residential, retail, office and commercial properties in Southern Maryland and managing those properties. Wildewood Group has developed, leased and managed more than 1.5 million square feet of throughout Southern Maryland during the past three decades. The surging growth in Southern Maryland during that time enabled Wildewood to enlarge and fine-tune its development footprint to suit evolving client demands for different sizes and types of work space.
The PwC report in particular notes that communities traditionally grow and prosper through adaptation – something that has been required of Southern Maryland's economy multiple times in its long, varied history. Wildewood Group's size and local roots reflect the PwC's finding that smaller companies are often more plugged into their communities and so can better meet the emerging needs of residents and business owners, in addition to representing an "ideal laboratory for entrepreneurial innovation."
"At Wildewood we're still creating new types of spaces for clients as they adapt to opportunistic changes in the local economy. We have an expertise in the specialized needs of industries requiring security, entrepreneurial space, and high-tech capabilities," Mr. Wettengel says. "Our corporate headquarters adjacent to the expanding St. Mary's County Airport and the University of Maryland Unmanned Automated Systems incubator are assets in helping leading-edge businesses map out their facilities needs.  We then support them in meeting those needs over the short and long term."
To learn more about Wildewood Group, visit their Leader Member page.