Swapping EULs for AICUZs? It's All Alphabet Soup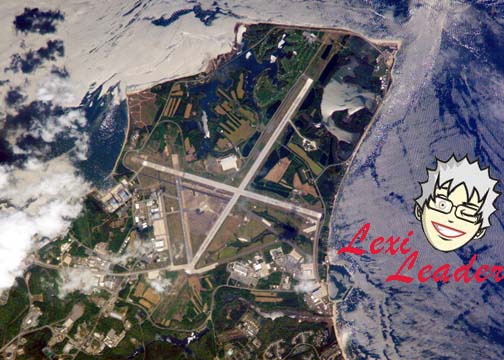 No, that alphabet soup headline doesn't even make a sensible sentence. Still, there is a conceptual Win-Win ring to it that appeals.
First, some glossary notes:
The Patuxent River Naval Air Station needs more office space inside their fence. Taxpayers balk at development on tax-exempt federal land. Extended developers and commercial-property owners  suffering  a glut of available  space  fear  more vacancies in properties already dropping in value.  Call this situation "EUL."
The direst property devaluations border Pax NAS  from the movie theater to Hermanville Road and down a stub behind Lexington Park Elementary School stretching across the rear of Essex South and covering Willows Road down to Bradley Boulevard. This area is known as the AICUZ.
AICUZ is a restrictive set of building rules that presume an aircraft mishap is more likely here than elsewhere. The basic premise is that the fewer people here, the better.
The homes, stores, churches and restaurants standing before 1979 can  continue operations as long as they don't cease operations. Once the respective operation ceases it is pretty likely the right disappears. For example, the razing of Lexington Manor ended that property's right to multi-family housing. The restrictions have complicated for decades investment and redevelopment efforts immediately outside Gate 2.
So here's the Win-Win alphabet soup:
Convert on-base residential and retail space into EUL office space. Then build replacement residential and retail in the AICUZ.
Yeh, yeh, yeh. Some sort of federal AICUZ exemption will probably be needed. I realize  a conference room with a grill and deep-fat fry basin will demand some creative redecorating. Of course there are details to work out.
Indeed, more viable details  on the U.S. Navy's EUL (Enhanced Use Lease) proposal will be explained by the U.S. Navy representatives at a public meeting on May 26th at  1 p.m. at the Bay District Volunteer Fire Department Social Hall.
Discussion of the Aircraft Installation Compatible Use Zone (AICUZ) as well as development issues throughout the 8th District will be more fully detailed May 25th at 6 p.m. at a public meeting, also at the Bay District Social Hall.