St. Mary's Airport Open House Oct. 7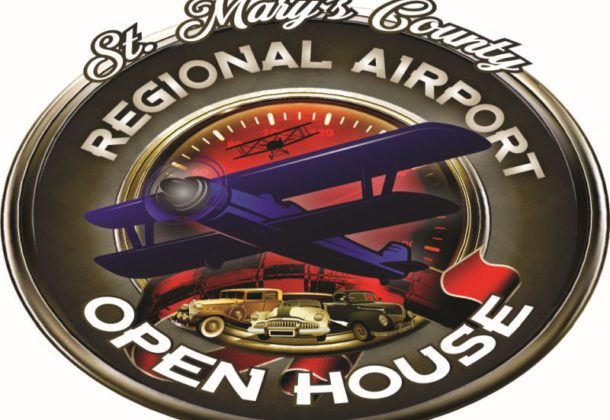 There will be something for everyone at the St. Mary's Airport Open House from 10 am to 4 pm, Oct. 7, 2017, sponsored by Piedmont Flight Center. Including:
11am Drone Demos
12pm Flybys
1pm Magic Show
2pm Drone Demos
3pm Raffle Drawing
The day offers good food from Linda's On the Go, STEM activities including robotics teams from St. Mary's County schools, a kids corner complete with balsa airplane construction and races and the magician Reggie Rice. There will even be a vintage classic car display. And, of course, demonstrations and displays of airplanes and drones.
They're not just any airplanes either. Some unusual and even spectacular examples of the range of aircraft that make St. Mary's their home will be on display. From Art Nalls' iconic Sea Harrier and L-39; to the amphibious Grumman Albatros which is gaining a reputation with growing local sightings of its prowess; to the D-C 3 making its new home at St. Mary's Airport. Small general aviation aircraft including many unique models both modern and vintage will be on display too.
In addition to the planes, a helicopter will be on display, and since St. Mary's is home to the University of Maryland's Unmanned Aircraft Systems Test Site, drones will be demonstrated as well, said Gillian Bishop of the Piedmont Flight Center headquartered at St. Mary's Airport.
"We have interesting aircraft hidden in our hangars that no one gets to see," Ms. Bishop said from her office overlooking the taxiway of the airport on a clear Saturday morning with a steady buzz of activity outdoors and above.
S. Hunt Aero has built 40 new hangars and is completing taxiways to improve the safety and accessibility of St. Mary's Airport.
The University of Maryland's UAS Test Site prompted addition of two nearby facilities, one an incubator for innovation, to create a small campus next to the airport.
In addition to Piedmont Flight Center, which operates a flight school out of St. Mary's Airport, is Airtec, Inc., an aviation and technology integration company that specializes in maritime radar surveillance, range safety, and airborne telemetry. Also located there is Chesapeake Aviation, which provides general aviation maintenance among other aviation services.
PaxAero Solutions is also at the St. Mary's Airport. The company provides engineering and fabrication services from a 10,000-square-foot-hangar at St. Mary's Airport with a machine/fabrication shop. Their services include rapid prototyping of new technologies and integration into a wide range of air, surface, and land based platforms. PaxAero is a start-up company at the airport already expanding into new facilities.
The Maryland State Police and MedStar operate their helicopters out of the airport as well.
Visit Oct. 7, 2017 from 10 to 4 and see everything at St. Mary's Airport.
St. Mary's Airport is at 44200 Airport Road, California, MD 20619. Call 240-718-8001.