SMECO 75 Bike Ride Coming Up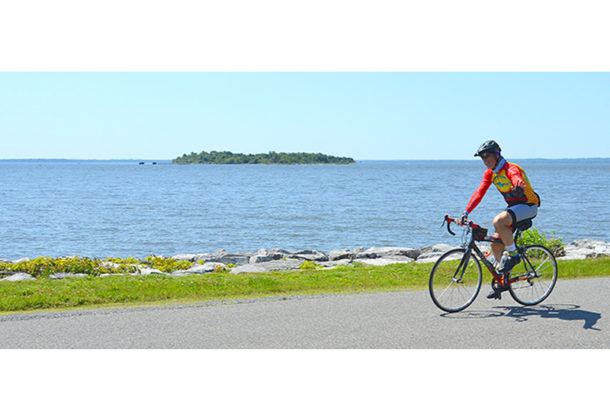 Southern Maryland Electric Cooperative is committed to this community, and each year it raises money for a different charity in the region through two main fund-raisers: the SMECO 75 Bike Ride in June and the Charity Golf Tournament in October.
At both events, a group of employees works together as volunteers along with the SMECO executive team and local vendors.
SMECO 75 Bike Ride
The Seventh Annual SMECO 75 is coming up on Saturday, June 2, 2018, and will benefit the co-op's corporate charities for 2018, the Hospice organizations in Calvert, Charles, and St. Mary's counties. The three hospice organizations provide high-quality compassionate care for terminally ill people and their families.
This year's ride features a 75-mile route, a 47-mile route, and a 29-mile route. The 75-mile route goes from the SMECO headquarters on Burnt Store Road in Hughesville to the St. Clement's Island Museum in Colton's Point and back. The 47-mile route takes in some of the Three Notch Trail in St. Mary's County, as does the 29-mile route. All of the routes will have rest stops available.
Cyclists can register for the ride at Active.com or by downloading SMECO's registration form, located on the SMECO website.  The site also has route maps available.
The number of cyclists has increased each of the ride's years, and it has raised thousands of dollars for local non-profit organizations since the first event in 2012. By the time the second event came around in 2013, the co-op had decided to choose a charity to benefit; that year, it was three local groups that help the homeless population in Calvert, Charles, and St. Mary's counties.
More than 475 cyclists came out to enjoy a ride in the Southern Maryland countryside last year and helped raise money for local environmental organizations in each county.
To learn more about SMECO, please visit their Leader Member Page.