Services Contractors Face New Challenges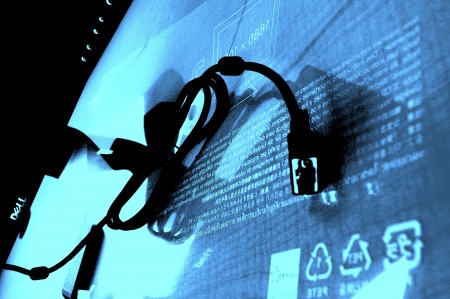 Morning Coffee is a robust blend of links to news around the internet concerning the Naval Air Station Patuxent River economic community. The opinions expressed here do not necessarily reflect those of the Leader's owners or staff.

Federal contractors that provide services to the government are being challenged by spending reductions, changing customer demands and an influx of new competitors, reports National Defense. Federal agencies' increasing reliance on technology and evolving buying behaviors are having an impact on the $225 billion government services market. The IT business is a good example of the changes as the government buys less hardware and significantly increases its use of IT services such as cloud computing. As a result, contractors are being pressed to improve their technology expertise and develop new business strategies to compete in a crowded market.
Close encounters with small drones should be a major concern, concludes the Washington Post in Part 3 of its extensive investigation of the safety record of UAVs in the US and overseas. There has been an upswing in dangerous encounters between civilian airplanes and drones flown in contravention of FAA rules intended to safeguard US airspace. In 15 cases over the past two years, drones flew dangerously close to airports or passenger aircraft, including incidents in New York and Los Angeles, according to reports submitted to the FAA. A NASA database of confidential complaints filed by pilots and air-traffic controllers has recorded 50 other reports of close calls or improper flight operations involving drones over the past decade. The Post has provided a searchable database which describes 194 of the most severe drone crashes reported worldwide.
The Naval Academy plans to build a $120 million state-of-the-art cyber operations center that would allow midshipmen to view classified information and watch cyber attacks as they happen, reports the Navy Times. If Congress approves the funding needed to build the center as part of the fiscal 2015 appropriations bill, construction is expected to take about two years, starting in late 2016. The 206,000-square-foot building would feature the academy's first classified facility.
The already troubled Department of Veterans Affairs is now identified as having failed to attend to the requirements of the increasing number of female veterans returning from Iraq and Afghanistan, reports the AP. The head of the VA's office of women's health acknowledges that persistent shortcomings remain in caring for the 390,000 female vets seen last year at its hospitals and clinics despite an investment of more than $1.3 billion since 2008.
Wing Commander Jim Schofield, a former UK test pilot, is enthusiastic about the Lockheed Martin F-35 Lightning II's appearance next month at the Farnborough Air Show, according to GetHampshire. "It's a fantastic aeroplane to fly," Wing Commander Schofield said. "I'm very excited that the public will be able to see the F-35 in its international debut at Farnborough this summer."
Gunner's Mate 1st Class John Valenzuela had the expeditionary warfare device pinned onto his chest after a three-day climb to the summit of 19,341 foot Mount Kilimanjaro, according to the Navy Times. Chief Intelligence Specialist Neal Polk, who pinned Valenzuela, said, "It was once-in-a-lifetime experience. This is something he'll probably remember for the rest of his life. I know I will."
An F-35A Lightning II caught fire on June 23 as it prepared to take off on a training mission at Eglin Air Force Base, Fla., reports AIN Online. Flight operations of the 33rd Fighter Wing were suspended after the pilot of the F-35 conventional takeoff and landing variant aborted the takeoff, "due to a fire in the back end of the aircraft." The pilot got out of the aircraft with no reported injuries and emergency responders extinguished the fire with foam.
The Navy's new coveralls may be fire-resistant but they're also ill-fitting and hot, reports the Navy Times. Fleet Forces Command, which developed the flame-resistant coveralls, said it began funding the design of an improved version of the new coveralls in May.
The Naval Air Warfare Center Aircraft Division selected RDRTec Inc. to design a sense-and-avoid radar system for the MQ-8 Fire Scout unmanned helicopter and the MQ-4C Triton unmanned reconnaissance aircraft under terms of a $3 million contract awarded last week, reports Military Aerospace and Electronics. The program will create a radar system that enables unmanned aerial vehicles to sense and avoid nearby aircraft to prevent mid-air collisions and other difficulties caused by airborne close encounters.