Bus Service Starts to Charlotte Hall Park & Ride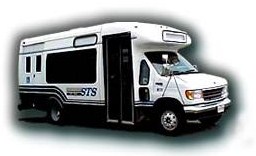 STS to Begin Service to New Charlotte Hall Park and Ride Facility
New Service to Launch during National Transportation Week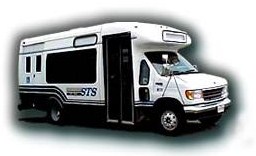 Beginning Monday May 13, 2013, the St. Mary's Transit System (STS) will begin providing service to the newly completed Charlotte Hall Park & Ride facility located on Golden Beach Road.
Stops at the new State constructed park and ride facility will be from the STS Northern Route between 8 am to 5 pm – Monday through Saturday. The approximate time for pick up will be 45 to 50 minutes after each hour.
For passenger pick up, please contact the STS office at 301-863-8400 ext. 1120 or notify the bus driver that your destination is the Charlotte Hall Park & Ride.
The Northern Route connects with both the Leonardtown and Charlotte Hall Routes, with the Charlotte Hall Route providing service to the Charles County's VanGo transit system.
For more information on our bus schedules and routes, please visit the DPW&T website at http://www.co.saint-marys.md.us/dpw/STSTransportation.asp
Anyone interested in advertising opportunities on or inside our buses, contact Cheseldine Management Consulting, LLC representative Margaret Cheseldine at 301-475-2272 and reference contract # SMC-11-DPWT-58660.