Opioid Crisis Is Topic of Session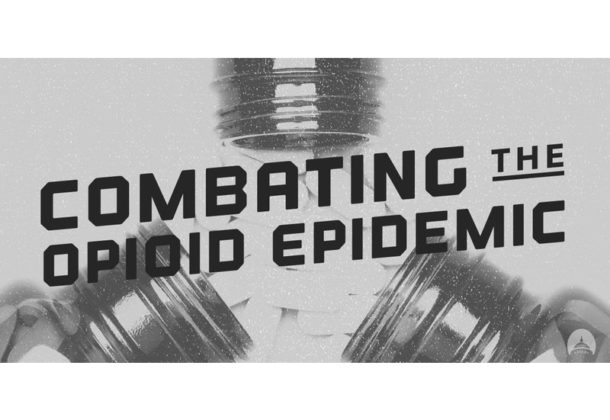 Opioid addiction and overdose have risen to crisis levels in Maryland. On Sept. 21, 2017, the Healthy St. Mary's Partnership, supported by MedStar St. Mary's Hospital, will host a special session on the Maryland opioid crisis as part of the 2017 HSMP annual meeting.
The special session will be held from 1 to 3 pm at the Southern Maryland Higher Education Center, immediately after the 2017 annual meeting of the Healthy St. Mary's Partnership. SMHEC is at 44219 Airport Road in California, Maryland.
The Partnership is excited to announce its distinguished speakers for the special event.
Clay B. Stamp is the executive director of the Opioid Operational Command Center, Senior Emergency Management Adviser to the governor and chair of the Governor's Emergency Management Advisory Council. Mr. Stamp will talk about the Maryland Opioid Operational Command Center and how Maryland officials are working to fight the epidemic of heroin and opioid abuse and overdose.
Meenakshi G. Brewster, MD, MPH,  is the health officer for St. Mary's County. Dr. Brewster will give an overview of programs and initiatives that are being implemented in St. Mary's County to address the opioid and heroin crisis.
The public is invited to attend this important event. It is not necessary to have a ticket, but registration is requested so the Healthy St. Mary's Partnership can ensure adequate seating. Click here to register.
Registration for the annual meeting is separate from registration for the opioid crisis session. Click here for information.
The Overdose Response Program will be offered for free by the St. Mary's County Health Department to any interested community members immediately after the presentations and question-and-answer session. The Overdose Response Program trains individuals on how to recognize and help someone who is experiencing an opioid overdose when emergency medical services are not immediately available.
For more information and one-click access to a full list of resources available at MedStar St. Mary's Hospital, visit its Leader member page.