$850K Grant Advances TPP's STEM Mission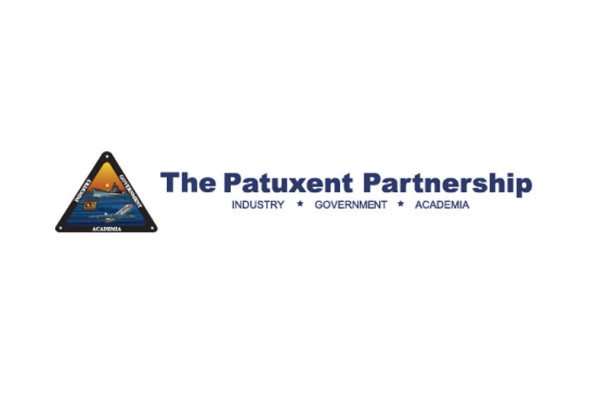 Posted for The Patuxent Partnership
The Patuxent Partnership (TPP) will be able to considerably expand its mission to support workforce development with a grant of more than $850,000 from the Office of Naval Research.
TPP works with government, industry and academia on science and technology initiatives to support curriculum development and build the future workforce.
The grant will be used to develop a "STEM for all" pipeline, engaging students in middle and high schools by teaming with the Naval Air Warfare Center Aircraft Division (NAWCAD), St. Mary's County Public Schools (SMCPS), St. Mary's College of Maryland (SMCM) and the University of Maryland (UMD) to successfully deliver the three-year grant.
STEM for all programs include curriculum development and educational support in: unmanned air vehicles (UAV); cyber security; augmented reality (ART); and classical sciences.
UAV
The UAV piece of the project facilitates relationships between local schools and NAWCAD to create mentorship opportunities. UMD's UAV course is part of the Mechanical Engineering curriculum, taught at the Southern Maryland Higher Education Center. The course offers skills associated with the design, analysis and testing of small, low speed UAV aeromechanics.
Working with quadcopters, high school students will build a UAV from a kit comprised of a quadcopter frame, an autopilot system, mission planner software and various sensor technologies. A course that teaches basic engineering and science concepts with an aeronautical theme will teach the students to design and create a UAV that can perform a search and rescue mission.
Leslie Taylor, executive director of NAWCAD, said, "An essential component of growing our NAWCAD workforce is to offer these programs to students in the local community and creating relationships between the students and NAWCAD mentors."
Cyber Security
The Department of the Navy has a constant need for qualified cyber security employees, according to VADM Jan Tighe, Commander, Tenth Fleet. VADM Tighe spoke to more than 70 local high school students earlier this year about the importance of mathematics, cyber studies and engineering to meet the needs of the DoN and the nation.
The TPP grant allows for course development in cyber security as well as summer camps and field trips for middle and high school students. The intent is to spark interest at an early age and feed the pipeline of future cyber experts.
"The interest in cyber security is vast," Scott Smith, SMCPS superintendent, said. "Students exposed to this field earlier in their academic endeavors are more apt to pursue it beyond high school."
ART
ART is a laptop-based demonstration that uses camera vision technology to overlay digital representations of physical objects on a video feed, creating the illusion that digital objects are actually present in the 3D space.
The TPP grant provides funding for a video demonstrating how ART is used and discussing technologies the DoN is currently developing around ART, including an overview of the career opportunities available that utilize this technology.
NAWCAD and other partners will incorporate the ART devices into their STEM activities, organize demonstrations for students and utilize ART to recruit student interns.
Classical Sciences
Since 2003, NAWCAD and the physics department at SMCM have collaborated under the direction of Frank Narducci, a physicist at Patuxent River Naval Air Station.
Under the ONR grant, TPP will expand this model for collaboration, adding two additional academic departments, chemistry and mathematics. The primary objective is to build a self-sustaining program to develop future workforce.
"Students will be identified early in their studies for internships, with the intent to rehire them each year as interns until graduation, at which time they could be hired as civilian service employees," Mr. Narducci said. Students and recent graduates would have familiarity with Navy practices and programs and six months or more of training and experience.
Introducing Barbara Ives, ONR Grant Manager
Barbara Ives has joined the TPP staff as the grant manager and will oversee the project development by communicating with stakeholders and other interested parties.
A U.S. Navy veteran, Ms. Ives brings more than nine years of academic experience, previously serving as the academic dean for St. Mary's Ryken High School. In her tenure at Ryken, she adapted the curriculum to focus on STEM for all and incorporated several STEM intense academic tracks for Ryken students. She acquired and executed more than $25,000 in grant funding for STEM related programs and activities at St. Mary's Ryken.
TPP fosters collaboration and the sharing of knowledge and expertise across a diverse network including: educational institutions; industry; local, state and federal governments; and TPP employees and members. TPP also promotes STEM education and workforce development within the local community by hosting programs of interest to NAVAIR, NAWCAD and the broader DoD community. Visit www.paxpartnership.org.