Multiplying Military Drones Challenge Safe Air Travel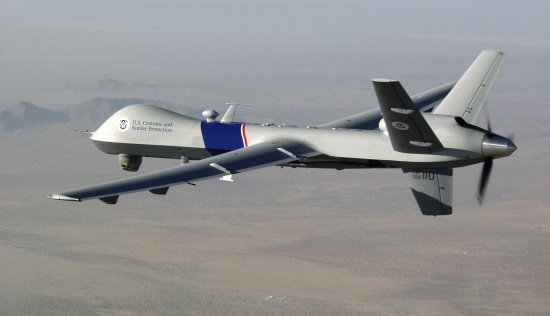 Morning Coffee is a robust blend of links to news around the internet concerning the Naval Air Station Patuxent River economic community. The opinions expressed here do not necessarily reflect those of the Leader's owners or staff.

UAV mishaps have increased as the DoD brought drones back from overseas and operated them more frequently in airspace shared with civilian planes, reports The Washington Post in Part 2 of its detailed report on drone accidents. The military has almost tripled the number of hours its drones have flown annually in shared US airspace since 2011. Now the Pentagon is preparing for an even larger expansion of drone flights that will transform American aviation. As a new federal law opens national airspace to drones of all kinds, the DoD is planning to operate thousands from at least 110 bases in 39 states by 2017.  Some believe this could create the biggest challenge to safe air travel in decades.
The House of Representatives provided funding for the P-8A Poseidon program, MH-60R Seahawk helicopters and the MQ-4C Triton drone in the 2015 defense appropriations bill passed Friday, according to The Florida Times-Union. The bill included a 1.8 percent boost in service members' pay and increased funding for military commissaries. There was also funding to refuel the aircraft carrier USS George Washington. The nuclear refueling was needed to keep the flattop in service; some politicians had floated the idea of taking the carrier out of service to save money. The $491 billion measure was passed by a majority vote of 340 to 73.
Government Executive provides an analysis of defense contractors' current acquisition environment. With federal contract spending near its lowest levels in a decade, agencies are increasing their solicitation releases and more contractors are submitting bid protests. The analysis includes five charts extracted from a new report on fiscal 2013 contracting released this month by the National Contract Management Association in partnership with Bloomberg Government.
Air Force Joint Strike Fighter officials are developing a threat database for the F-35 that can immediately tell pilots if they are flying against a MiG-29 or Su-27 or any other enemy fighter, reports Fox News. The system will serve as a computer library or database of known threats and friendly aircraft in specific regions of the world.
DoD's Cyber Command is beginning to conduct operations such as tracking adversaries overseas to detect attacks against critical computer networks in the US, reports The Washington Post. The Pentagon's "national mission" cyber teams over the past year have begun monitoring servers used by "high value" adversaries such as Iran and China. The Cyber Command national mission teams can block or counter a foreign cyber attack.
The 71-year old-condemned pier near Navy Recreation Center Solomons is scheduled to be demolished at the end of June, reports dcmilitary.com. The demolition of the pier, which was damaged beyond repair by a fire in April 2009, is scheduled to take six weeks.
Lockheed Martin expects production of its F-35 Joint Strike Fighter to expand significantly over the next several years, creating more than 1,000 additional jobs at its Fort Worth factory, according to the Star-Telegram. Orlando Carvalho,  executive VP of Lockheed Martin Aeronautics, said production of its next-generation fighter is expected to expand from about 36 this year to more than 120 a year by the end of the decade.
Northrop Grumman is the apparent winner of a five-year US Navy contract valued at as much as $3.86 billion to build new surveillance and reconnaissance aircraft, according to Bloomberg. The contract for 25 E-2D Advanced Hawkeye aircraft to be flown from aircraft carriers may be awarded by the end of the month, according to a notice to congressional defense committees from Frank Kendall, the Pentagon's chief weapons buyer. The aircraft to be built by Northrop would extend the range at which a Navy carrier battle group can detect incoming enemy missiles or planes.