Morning Coffee: Crash Unlikely to Hurt Osprey Program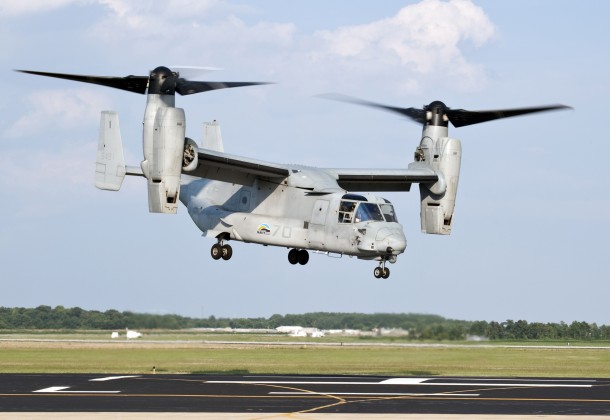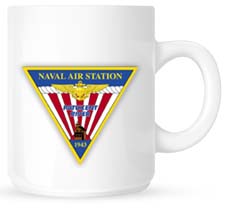 Welcome to Morning Coffee, a robust blend of links to news around the Internet concerning Naval Air Station Patuxent River, NAVAIR, the Pentagon and beyond. The Leader provides this link feature as a survey of the news and announcements affecting the local military economy. The opinions expressed here do not necessarily reflect those of the Leader's owners or staff.
U.S. News says the V-22 crash in Morocco is unlikely to bring down the controversial program. Navy Times reports that the aircraft had just unloaded Marines before crashing.
Harry Errington steps back from full time volunteering at the Patuxent River Naval Air Museum, the Tester reports.
It's on, again. AOL Defense reports that Hawker Beechcraft is back in competition with Brazil's Embraer for the Air Force's Light Air Support program as a new proposal request readies for release.
The Pentagon's 30-year aviation funding plan would like to phase out the venerable T-38 Talon trainer by 2018 and buy 600 UAVs by 2022, Defense Tech reports.
The Office of Naval Research would like to tone down the Sound of Freedom, just a bit, according to FlightGlobal.
The flight recorder from the F-18 that crashed in Virginia Beach is headed to Pax River for analysis, according to The Cavalier Daily. The Navy has released more photos of the crash site, and CNN has them.
Washington Technology asks if contracting professionals should go back to school.
Sikorsky Aircraft Corp. gets a $25.6 million modification on a NAVAIR contract to provide detailed maintenance plans in support of the CH-53K helicopter program.
Ouch: The Canadian Financial Post labels the Joint Strike Fighter the "Pork-35." Meanwhile, Defense Daily reports that different offices within the Pentagon disagree on exactly how much the program will cost (subscription required).
The Enterprise highlights Great Mills High School's STEM program success at the regional science fair.