Morning Coffee: Congress Should Shutter Some Bases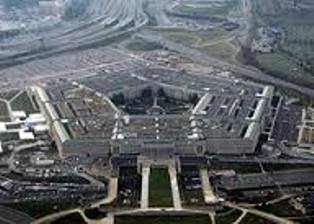 Morning Coffee is a robust blend of links to news around the internet concerning the Naval Air Station Patuxent River economic community. The opinions expressed here do not necessarily reflect those of the Leader's owners or staff.

Congress should comply with the Pentagon's request to close military bases concludes 91 percent of the National Journal's "Insider" readership. DOD says some bases are no longer needed as the military downsizes in response to the wars in Iraq and Afghanistan winding down, but lawmakers want to protect jobs in their districts. The Pentagon has other priorities for its shrinking defense budget including maintaining retirement pay and health care benefits that service members have earned over their career. Congress's refusal to close unneeded installations ". . . is punishing the people who have sacrificed the most for the safety of our nation to protect reelection opportunities for members," stated one contributor.
SecDef Chuck Hagel has reconnected with his "brother", Lt. Jerome Johnson, his 1968 platoon commander in Viet Nam, reports CBS News. Racial tensions divided the unit, especially in the wake of Martin Luther King's assassination. Mr. Hagel said, "It was a terribly difficult racial year in the Army in Vietnam, as well, where African Americans and whites were not getting along." Mr. Johnson put a stop to it and recently said, "Our fight was not with each other. Our fight, our whole purpose in being there together was to protect each other so that we would all come home safely." The two men grew close enough for each to consider the other his "brother" but Mr. Hagel had not seen Mr. Johnson since the war despite a long effort to find him. After 45 years Mr. Hagel has now contacted his former commander and they are scheduled to meet in Washington this spring.
The Pentagon is continuing to address diversity issues in response to a slip in minority representation in the armed services, according to the Navy Times. Currently, about one in five soldiers are black, compared with nearly 27 percent in 1985 and 1995 and black enlisted sailor representation in the Navy is down 4 percent since 2005. Retired Air Force general Lester Lyles, who is black and chaired the Military Leadership Diversity Commission, said that the military must work harder to attract minorities in a more competitive career and educational environment.
Rep. Randy Forbes (R-VA), chairman of a House Armed Services subcommittee, has expressed his concerns for a second time to the Navy about its UCLASS drone program, reports Breaking Defense. Forbes' letters to Navy Secretary Ray Mabus pressure the service to buy stealthy drones able to carry a large weapons payload, support aerial refueling and have high survivability characteristics. Forbes said that the UCLASS drone is the Navy's "only currently planned unmanned strike aircraft" and it should provide a long range and loiter time so it can fully support the carrier fleet.
Lockheed Martin F-35 Joint Strike Fighter seagoing aircraft carrier tests are scheduled for October, reports National Defense. The ship trials will allow officials to evaluate a recent redesign of the arresting hook and answer questions about the role of the F-35C as part of an air wing. The Navy will continue testing the F-35C for several more years and the fighter will not become operational until 2019 at the earliest. Test pilot Navy Lt. Cmdr. Michael Burks said, "We are only half way through the initial development plan."
Defense contractors from Austria, Australia, Israel, the United States and other countries are exhibiting their UAVs at the Singapore Air Show, according to the New York Times. The American made Predator has been used by the US to launch anti-terrorist missile strikes but unarmed versions are being considered for military and civilian uses including Southeast Asian requirements such as responding to territorial disputes in the South China Sea, maritime piracy and terrorism.
January's DOD contract awards dropped 66 percent from December, the lowest level in at least 22 months, reports Bloomberg. The Pentagon awarded 180 contracts with a maximum value of $8.44 billion in January, compared with 295 agreements valued at as much as $24.9 billion in December. January awards are usually reduced because the Pentagon expedites agreements in December, the end of the first quarter. This year the contracting fall-off was fueled by defense budget reductions and a temporary spending bill that limited contracting activity.
Raytheon Company was awarded a $9.5 million contract to create a depot-level maintenance facility in Jacksonville for the radar used in the Navy's P-8 Poseidon surveillance aircraft, reports the Jacksonville Business Journal. The work includes designing, manufacturing and installing test equipment as well as facility testing and training.