MORNING COFFEE: COLA Cut May be Restored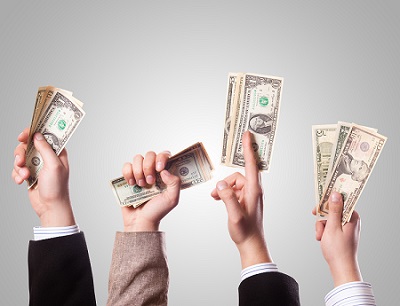 Morning Coffee is a robust blend of links to news around the internet concerning the Naval Air Station Patuxent River economic community. The opinions expressed here do not necessarily reflect those of the Leader's owners or staff.

Congress may act this week to restore full cost-of-living adjustments, or COLAs, for working-age retirees forcibly retired from the military for medical reasons, reports the Military Times. Sen. Harry Reid (D-Nev) said the restoration of full benefits would probably be included in the omnibus spending bill currently being negotiated by Sen. Barbara Mikulski (D-Md), and Rep. Hal Rogers (R-Ky).
Long-time federal worker champion Steny Hoyer (D-Md) thinks that federal employee unpaid furloughs will be avoided this year, but can't guarantee it, reports the Washington Post. Hoyer is the No. 2 Democrat in the House but his influence is curtailed by the controlling Republican side of the aisle. The Post quotes Hoyer as saying, "Assuming we pass an omnibus appropriations bill before Jan. 15, it will preclude the specter of over the next year having the government shut down. It will preclude, hopefully, and I say hopefully . . . we believe it will preclude any additional furloughs . . . at least in 2014. The fiscal 2015 budget, under the budget agreement that was reached and passed, is very, very tight."
Northrop Grumman and the US Navy are making continual progress in MQ-4C Triton unmanned aircraft flight testing, according to USNI News. Northrop announced this week that the intelligence, surveillance and reconnaissance aircraft completed nine flights that exceed nine hours in duration and reached altitudes of up to 50,000 feet. The Navy plans to buy a total of 68 MQ-4C aircraft.
The Navy accidentally responded to an NBC News Freedom Of Information Act (FOIA) request this week by inadvertently sending an internal memo to a local NBC News reporter that detailed how the service should discourage the requester and convince him that the request would be a costly "fishing expedition," reports Politico. NBC's FOIA petition asked for information related to last year's Navy Yard shooting.
Navy and Marine Corps personnel who used their Navy Cash/Marine Cash cards at any US Target stores between Nov. 27 and Dec. 15, 2013, are not liable for any transactions that occured as a result of any unauthorized access to card data, reports the Navy News Service. Naval Supply Systems Command Commander Rear Adm. Jonathan Yuen stated, "We are deeply concerned about the inconvenience the data breach may have caused our Sailors and Marines. We take this matter very seriously and are doing all we can to ensure our Sailors' and Marines' privacy and information is protected now and in the future."
Defense One specifies reasons to include women in Special Operations Forces, including the Navy SEALs. Three women recently became the first to graduate from the Marine Corps' rugged Advanced Infantry Training Course, which indicated that some women can meet Special Operations physical requirements. Women can also provide the important qualities of creative thinking and overall maturity that could help them overcome the existing Special Operations men-only culture.
Long-delayed Navy unmanned carrier-launched airborne surveillance and strike (UCLASS) draft requirements specify a jet that is "much larger and much more capable" than designs that were considered just six months ago, reports C4ISR and Networks. The drone would be in the 70,000 to 80,000-pound range.
The Navy is moving ahead with plans for an underwater drone fleet of "long endurance, transoceanic gliders" which would be powered by generating energy from the ocean thermocline, according to Time Magazine. The unmanned "Slocum Glider" fleet could monitor an enemy coastline, target enemy submarine operations, discover minefields and transmit critical data to the Navy during five-year deployments.
A recent Defense Department memo specifies changes in hardship duty pay location policies, according to the Military Times. Hardship duty pay compensates service members assigned to areas with extremely dangerous or arduous conditions. The new policy delineates 10 locations that will see a monthly increase of $50 in hardship duty pay starting June 1, and lists 22 locations that will no longer be eligible for the increased compensation.