Legislators Tackle Taxes to Minimum Wage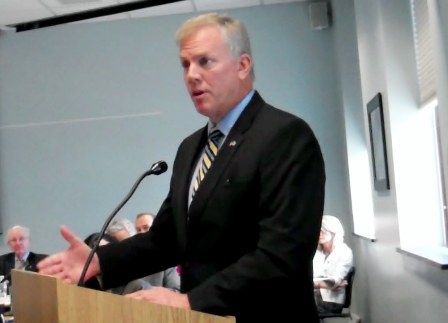 Posted by
Del. John Bohanan
PAX Leader  
The Maryland General Assembly reconvenes at noon today, Wednesday, Jan. 8, 2014 to tackle issues from the annual budget to taxes, minimum wage, and possibly even the legalization of marijuana.
In the Maryland House of Delegates John Bohanan represents Legislative District 29B which roughly covers the southern section of S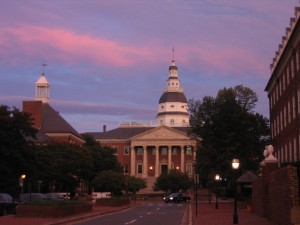 t. Mary's County from Lexington Park south.
The General Assembly meets for 90 days. Maryland's fiscal year begins July 1 and many of the laws passed each session go into effect on that date as well.
The budget is presented early in January each year to the Assembly by the Governor. The operating budget of the State of Maryland must be balanced. Unusual across the nation, Maryland legislators cannot add to the budget presented by the governor, only cut. The governor's budget for fiscal year 2015 (July 1, 2014 through June 30, 2015) is due by  Jan. 15, 2014.
Del. Bohanan chairs the Spending Affordability Committee, which determines if budget cuts recommended by the House of Delegates meet established guidelines. This year the committee is recommending that the state adhere to a limit of 4% growth in ongoing operating spending, and to cap added capital borrowing to only $75 million, reports Conduit Street, the blog of the Maryland Association of Counties.
Del. Bohanan is a member of the House Appropriations Committee and chairs its Education and Economic Development subcommittee as well as serving on additional subcommittees. The legislators must deal with a deficit, so some difficult decisions will have to be made.
Other issues that will impact citizens in the upcoming session: whether to raise the minimum wage, improvements to the Maryland Health Insurance Program, whether and where to cut taxes, and whether to legalize and tax the sale of marijuana. Some estimates say marijuana taxes could bring $100 million in new revenue.
The  Maryland Manual electronic data base includes a section where you can track bills through committee introduction to vetoes.
To contact Del. John Bohanan e-mail [email protected] or call 301-858-3227. You can find your  Legislative District from the Maryland State Archives website and find your legislators through the General Assembly section of the electronic Maryland Manual.