Learn This Summer at Aerospace Camp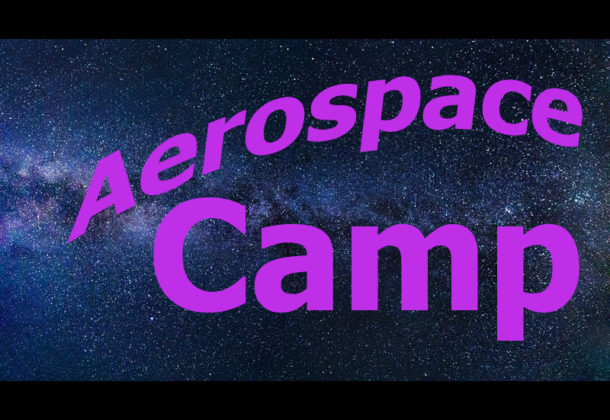 Kids from second grade to high school juniors can sign up until May 15 for Summer Aerospace Camp, offered by The Patuxent Partnership and St. Mary's County Public Schools. Camp sessions are set for July 2018 at the Dr. James A. Forrest Career and Technology Center in Leonardtown.
Campers will be able to explore topics related to aeronautics and space science through hands-on learning at age-appropriate daylong camps.
Students in elementary grades can choose from one of two week-long sessions. Kids at the elementary camp will explore topics such as aeronautics, engineering, earth science, rocketry, space citizenship, and space science through classroom activities. The elementary sessions are July 16 through 19 or July 23 through 26. Each day goes from 8:30 am to 3:30 pm. These camp sessions are open to students going into second grade through sixth grade.
Students going into middle and high school grades get a two-week camp from July 16 through 26, Monday through Thursday of each week. This camp will focus on both advanced aeronautics and quadcopters. Experts in the fields have invited to work with students as they explore the implications of these topics for national security, law enforcement, and space exploration. The camp will start at 8:30 am each day and end at 3:30 pm. Students going into grades 7-11 may register.
Also, The Patuxent Partnership and St. Mary's County Public Schools, with support from the Office of Naval Research, are offering Cyber Camp for students going into grades seven through nine who are interested in hands-on activities related to computer science and cyber security, such as programming, forensics, and cryptography.
Registration is open until May 15 for Summer Aerospace Camp, Cyber Camp, and other SMCPS summer activities. For more information and to register, visit the St. Mary's County Public Schools website.
About The Patuxent Partnership
TPP fosters collaboration and the sharing of knowledge and expertise across a diverse network that includes government, industry, and academia. TPP also supports STEM education and workforce development within the local community including hosting programs of interest to NAVAIR, NAWCAD, and the broader DoD community.
To learn more about The Patuxent Partnership and its programs, visit its Leader member page.