Joint Chiefs Chair & Vice-chair Face SASC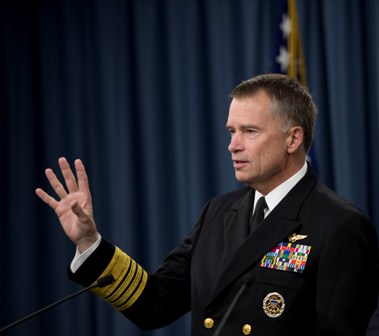 Morning Coffee is a robust blend of links to news around the internet

concerning the Naval Air Station Patuxent River economic community. The opinions expressed here do not necessarily reflect those of the Leader's owners or staff.
Intercepts will be Tweeting today, Thursday, from the Senate Armed Services Committee as members question the chair and vice-chair of the Joint Chiefs as the officers seek approval for second terms. The outcome does not appear to be in doubt, but the questions are anticipated to be sharp.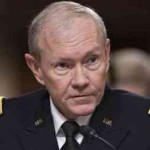 Breaking Defense says this week was the first meeting of the House Armed Services Committee that will begin the military's focus shift toward the Pacific. The shift will be expensive, says Defense News.
A Federal News Radio interview with Pentagon personnel official explains which DoD civilians were not furloughed. Next year's pay raise for federal civilian workers is still possible, reports GovExec.
Air Force drone crashes on Florida highway, reports The Hill.
The X-47B returns to NAS:Pax  after two successful carrier landings, reports Inside Defense. (Paywall.)
Frank Kendall, the Pentagon's undersecretary for acquisition, says F-35 may be held harmless in ongoing budget cuts, reports Bloomberg.
US Navy will issue next month an RFP for the technology development phase of its UCLASS. Next year a second RFP will be for a demonstration phase of the technology, reports FlightGlobal.
The Navy will launch its second generation communications satellite Friday from Cape Canaveral, reports Aviation Week. But work has been suspended on its next generation intranet until the contract protest is settled, reports Defense Daily.
Half of the discussions at the Aspen Security Forum will center on revelations in the wake of Edward Snowden, reports CNN Security Clearance. NSA deputy  added another "hop" Wednesday when describing the extent of his agency's surveillance during testimony before a House committee, reports GovExec.
Panamanians ask for US help to inspect the N. Korean ship stopped for illegal arms shipments and the state department says "we intend to provide it," reports CNN Security Clearance.
An investor is pushing Aerovironmental  toward growth investment to reduce reliance upon US military spending, reports FlightGlobal.
The Missile Defense Program stays under congressional fire, reports The Hill.
Flexible work arrangements are now the norm, reports NextGov.
Pax River gets the next Mission BBQ restaurant, great bar-b-que say the owners, and a big side of patriotism, reports The Baltimore Sun.