House Partisanship Draws Government Closer to Shut-down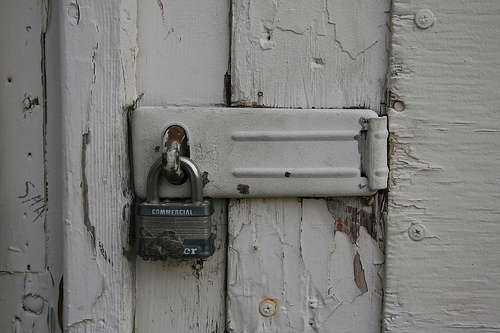 Morning Coffee is a robust blend of links to news around the internet concerning the Naval Air Station Patuxent River economic community. The opinions expressed here do not necessarily reflect those of the Leader's owners or staff

.
House vote on Sunday increased the likelihood of a government shutdown Oct. 1, reports CNN. Military pay is assured in the House spending bill, but timely Senate response not so likely.
Half of DoD civilians will be furloughed if government closes Oct. 1, reports Defense.com. The Pentagon announced all personnel, military and civilian will report to work even absent a congressional spending agreement. Essential personnel will be identified and will remain, compensation will halt without guarantee of future recompense, reports CNN Security Clearance.
Members of Congress, the President and Vice President continue to be paid during a shutdown because their jobs are constitutionally mandated, not dependent upon a budget line item as is the case of all of their staff, reports Navy Times.
As the feds dawdle over their budgets, three states joined forces for the opportunity to bring unmanned technology to their region. Maryland joined Virginia and New Jersey in their efforts to secure the FAA drone testing designation, reports the Baltimore Sun. The Sun notes all three states' governors hold presidential aspirations. Webster Field in St. Mary's County is among the Maryland sites named in the proposal.
Spending will slow down even further as Pentagon budget officials brace for a potential government shutdown, struggle to manage sequestration in 2014 and prepare two versions of a 2015 budget, reports Defense News.
Amid increased international scrutiny of rising costs, Lockheed closed contracts worth $7.8 billion  for 71 F-35s with new pricing reduction caveats, reports Bloomberg News. The 2001 projected price tag of $391.2 billion for a fleet of 2,443 aircraft has reached a 68 percent increase in current dollars for 409 fewer jets.
Washington Business Journal sees further evidence of defense contractors "hunkering down for the no-growth environment," reporting Lockheed tripled its share-buyback program last week "alongside another double-digit dividend increase.
A Chinese aviation corporation showed-off a model of an advanced fighter jet at the Beijing Aviation Exhibition. Defense News reports the multi-purpose advanced fighter is designed to meet the demands of future international arms trading. Also on display at the exhibit are Chinese UAVs, reports the Defense News blog, Intercepts.
DARPA taps Lockheed and SAIC to develop spectrum sharing technologies to improve radar and communications capabilities, reports Avionics.
In September the Navy expanded BAMS flights by 50 percent over the Middle East, announced Northrup Grumman in its GlobeNewswire.
Pax River techs make clothing safer for the fleet, reports The Enterprise.
Pax's blimp has gone mapping in Beltsville and Fort Belvoir, reports Greenbelt Patch.
Tonight, Monday, Sept. 30, Southern Marylanders are invited to discuss a study of land use around NAS: Patuxent River,  7-9 p.m.  in the Bay District Volunteer Fire Department, 46900 South Shangri-La Drive, Lexington Park, Maryland. The objective is to guide planning to promote growth both inside the base and surrounding it.  The Mid-Eastern Shore region workshop will be held Wednesday night, Oct. 2, for Talbot County, Dorchester County and Caroline County from 7 to 9 p.m. at the Talbot library on Dover Street.
C.E.R., Inc.*, Baltimore, Md., is being awarded $9,899,000 for firm-fixed-price task order 0021 under a previously awarded multiple award construction contract (N40080-10-D-0302) for demolition of the current fitness center and construction of a new single-story physical fitness center, a surface parking lot, and demolition of Building 219 to support the military population at Naval Support Facility Dahlgren. The task order also contains one unexercised option, which if exercised would increase cumulative task order value to $10,039,029. Work will be performed in Dahlgren, Va., and is expected to be completed by May 2015. Fiscal 2013 military construction, Navy contract funds in the amount of $9,899,000 are obligated on this award and will not expire at the end of the current fiscal year. The Naval Facilities Engineering Command, Washington, Washington, D.C., is the contracting activity.
.