Hornet Fighter Jet Crashes in Persian Gulf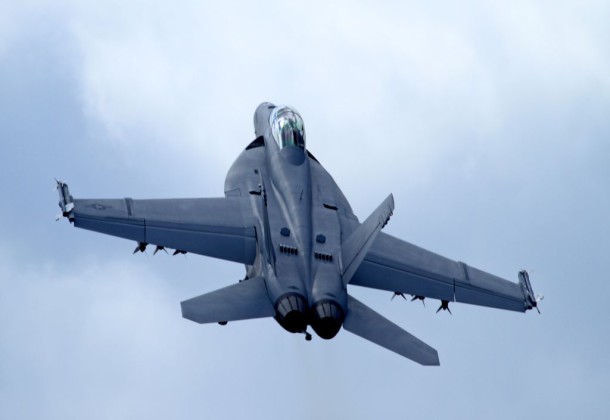 Morning Coffee is a robust blend of links to news around the internet concerning the Naval Air Station Patuxent River economic community. The opinions expressed here do not necessarily reflect those of the Leader's owners or staff.

A F/A-18F Super Hornet fighter jet crashed after launch from the USS Theodore Roosevelt in the Persian Gulf, the jet was lost, but the two pilots ejected without serious injury, reports The Hill.
Recent tests out of the US Office of Naval Research are encouraging for production of swarming drones as cost saving and powerful, ultimately to launch from small marine and land vehicles, manned and unmanned, reports Intelligent Aerospace.
The Aviationist has photos of Europe's Unmanned Combat Aerial Vehicle, the nEUROn, during operational testing in Italy, weapons testing will next be scheduled in Sweden. The unusual upper and lower case letters of the UCAV's name reflects that European nations are developing the nEUROn which boasts on its wing flags of France, Italy, Sweden, Spain, Switzerland and Greece.
Fiscal Times reports Britain is letting the US finance  the war against ISIS, as President Obama predicted, the US is providing the vast majority of air power and related costs.
Military.com updates about the Marine Huey helicopter missing in Nepal  carrying six Marines and two Nepalese soldiers. Joint Task Force 505 personnel are searching for the aircraft.
DoD will station a special ops squadron of CV-22 Osprey aircraft in Japan at Yokota Air Base, beginning in late 2017 with three aircraft and seven more due by 2021, reports Defense.gov.
USNI analyzes the history of Iran's maritime brinkmanship that, Cmdr. Daniel Dolan, USN (Retired) writes, was continued when Iranians seized a merchant ship in the Strait of Hormuz and drew the US Navy into competing requirements in the region.
The Baltimore Sun reports military installations in Maryland produced 15 percent of the state's economic output in 2012, and that percentage is increasing.