What Does Future Hold for Next Joint Fighter?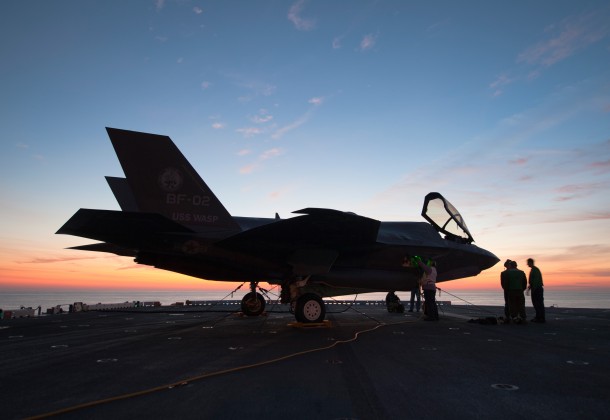 Morning Coffee is a robust blend of links to news around the internet concerning the Naval Air Station Patuxent River economic community. The opinions expressed here do not reflect opinions of the Leader's owners or staff.

F-35 chief says the Pentagon should think hard before making another joint fighter, reports GovExec. Though the sixth-generation fighter effort is still in its infancy, Navy and Air Force leaders are trying to figure out how the futuristic fighter will fit into the battlefield of the future.
The head of the F-35 joint program office expects savings from Pratt & Whitney's work on the B-21 engine, for the next-generation fighter jet's engine, the F-135, says Defense.com.
AP reports, US intelligence officials advise the incoming Commander in Chief: Get ready for a rocky road ahead.
Breaking Defense reports. DoD spending needs to rise sharply  the Defense Department spending requirements will rise sharply over the next decade and presents scenarios of how DoD can manage.
The European Space Agency and Roscosmos, its Russian counterpart, launched ExoMars on a mission to  look for life on the Red Planet, reports Bloomberg.
Serbian authorities are investigating reports that two hellfire missiles were found on a passenger flight from Lebanon to Serbia. The cargo was headed to the US, according to The  New York Times.
USNI News reports US officials confirming a North Korean submarine is missing and presumed sunk.