Fire Scout 'Hard Landing' at Webster Field Investigated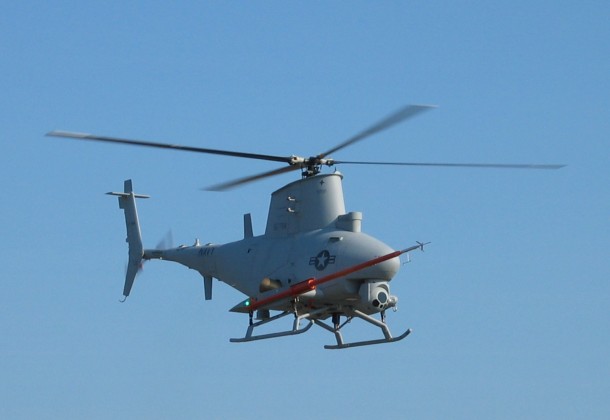 Morning Coffee is a robust blend of links to news around the internet concerning the Naval Air Station Patuxent River economic community. The opinions expressed here do not necessarily reflect those of the Leader's owners or staff.

Investigators were expected to arrive yesterday to begin examination of the "hard landing" of an MQ-8B Fire Scout unmanned helicopter Oct. 24 at  Webster Field Annex in St. Inigoes, Maryland, reports InsideDefense. (Paywall.)
Plans to transfer the CIA's drone program to the Pentagon stalled due to "operational and cultural differences between the Pentagon and CIA," reports The Hill.
The Navy is evaluating possible upgrades to the F/A-18 Super Hornet aircraft, according to DefenseTech.
The Washington Post's Walter Pincus compares the Air Force's insistence on 2,000 JSFs to the last Calvary chief insistence upon horses over tanks.
DefenseOne offers five "practical steps Washington could immediately take" to mitigate drone strike civilian casualties.
Manufacturer Northrop Grumman announced the Navy's MQ-4C Triton unmanned aircraft has passed an important wing test.  The long-endurance Triton will supplement the Navy P-8 Poseidon manned patrol aircraft, reports C4ISRNET.
 E-2 Hawkeye and C-2 Greyhound Field Carrier Landing Practice operations began Nov. 4 at Wallops Flight Facility which allows the Navy to keep Norfolk-based squadrons at a Navy airfield in Virginia instead of Florida.
The Navy seeks a new slogan to replace
"America's Navy: A global force for good"
which is unpopular with service members and veterans, according to the MilitaryTimes.   Early next year an advertising agency will conduct focus groups and poll active-duty sailors and veterans online.