Dropping Wall Funds Could Keep Government Open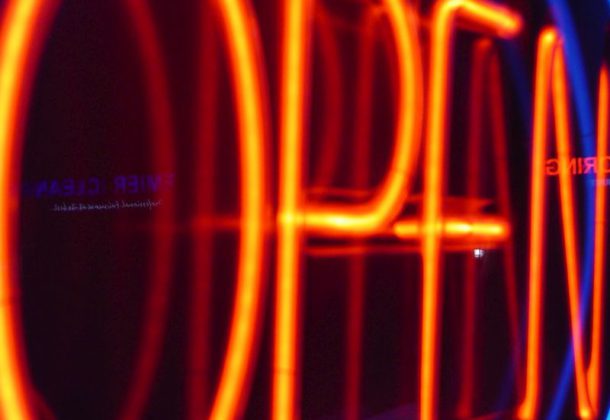 Photo by Owais Khan, licensed under Creative Commons. Its dimensions have been altered.
Morning Coffee is a robust blend of links to news around the Internet concerning the Naval Air Station Patuxent River

economic The opinions expressed here do not reflect opinions of the Leader's owners or staff.
Prospects improved for keeping government open past Friday, when the new Republican plan included no fresh money to build a US-Mexico border wall, reports The Washington Post.
China's launches its first domestically built aircraft carrier Wednesday, reports South China Morning Post, three days after the 68th anniversary of the People's Liberation Army Navy.
South Korea announces key parts of a contentious US missile defense system are installed, reports Military Times, a day after rival North Korea showed off its military power and as high-powered US military assets converge on the Korean peninsula.
The nearly the entire US Senate arrived at the White House late Wednesday afternoon for an unusual briefing on North Korea  conducted by SecState Rex Tillerson, DefSec James Mattis, Chairman of the Joint Chiefs of Staff Joseph Dunford, and Director of National Intelligence Daniel Coats. The unusual briefing underlines the urgency President Trump's administration is treating the threat posed by North Korea and also provides a good photo opportunity for Trump's 100 days in office, ABC News reported. Afterward few said new information was given, but members of both parties said they were reassured by the hour-long update, reports CNN. "It was a sobering briefing, and an important opportunity for the entire Senate to hear the emerging plans of the Trump administration to confront what is a very real threat to our security," said Sen. Chris Coons, a Democrat from Delaware.
Stars and Stripes reports that Lockheed's F-35 delivery rate improving, but continues to run behind schedule this year, according to DoD's contract management agency, Lockheed "did not meet contract requirements in 2014, 2015, or 2016" and is not expected to meet them in 2017 either.
Blue Angels and Thunderbirds meet for rare joint training at Naval Air Station Pensacola, reports Navy Times. Eight Air Force F-16 pilots and more than 50 other officers and support staff from the Thunderbirds will join the six F/A-18 Blue Angels pilots and support staff.
The US Coast Guard seized more than 13 tons of cocaine, with an estimated $390 million street value, during a  three-month tour in the Pacific, reports Navy Times.
St. Mary's College confronts slave quarters, reports The Point News. The discovery during an archaeological investigation prompted a proposal to move construction of a new athletic stadium eastward, off areas of "high archaeological significance."
Contracts:
Lockheed Martin Corp., Lockheed Martin Aeronautics Co., Fort Worth, Texas, is being awarded $422,738,589 for cost-plus-fixed-fee modification P00022 to the previously awarded low-rate initial production Lot 10 F-35 Lightning II advance acquisition contract (N00019-15-C-0003). This modification provides the procurement of production non-recurring special tooling and special test equipment to support the F-35 Joint Strike Fighter production. Work will be performed in Fort Worth, Texas (28.4 percent); Nashua, New Hampshire (8 percent); El Segundo, California (7.6 percent);  San Diego, California (6.4 percent); Baltimore, Maryland (4.5 percent); Palmdale, California (3.3 percent); Orlando, Florida (2.5 percent);  Cedar Rapids, Iowa (2.1 percent); Garden Grove, California (1.9 percent); Marietta, Georgia (1.6 percent); Rolling Meadows, Illinois (1.5 percent); East Aurora, New York (0.9 percent); Melbourne, Florida (0.7 percent); Owego, New York (0.7 percent); Tempe, Arizona (0.5 percent); Hauppauge, New York (0.3 percent); Williston, Vermont (0.2 percent); and various other locations inside and outside the continental US (28.9 percent), and is expected to be completed in December 2020.  Fiscal 2015 and 2016 aircraft procurement (Air Force, Navy, Marine Corps); international partner; and foreign military sales funds in the amount of $422,738,589 are being obligated at time of award, $102,044,001 of which will expire at the end of the current fiscal year. This order combines purchases for the Air Force ($142,002,213; 33.6 percent); Navy ($71,001,106; 16.8 percent); Marine Corps ($71,001,106; 16.8 percent); international partners ($71,818,559; 17 percent), and foreign military sales customers ($66,915,605; 15.8 percent) under the Foreign Military Sales program. The Naval Air Systems Command, Patuxent River, Maryland, is the contracting activity.
URS Federal Services Inc., Annapolis Junction, Maryland, was awarded a $47,682,245 modification (000157) to contract W52P1J-12-G-0028 for logistical support (supply, transportation, maintenance) to the Fort Polk installation and the Joint Readiness Training Center. Work will be performed in Fort Polk, Louisiana, with an estimated completion date of May 17, 2018. Fiscal 2017 operations and maintenance (Army) funds in the amount of $18,494,400 were obligated at the time of the award. US Army Contracting Command, Fort Polk, Louisiana, is the contracting activity.