DoD Prime Contractor Performance Analysis Released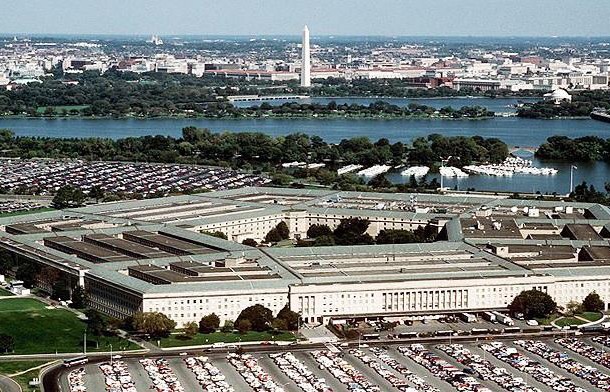 Morning Coffee is a robust blend of links to news around the internet concerning the Naval Air Station Patuxent River economic community. The opinions expressed here do not necessarily reflect those of the Leader's owners or staff.

The DoD released its 2014 Performance of the Defense Acquisition System report last week which provides an analysis of prime contractors in terms of contracted products and services, reports Washington Business Journal. The largest contractors were Lockheed Martin, Raytheon, General Dynamics and Northrop Grumman. Collectively they accounted for 29 percent of the $308 billion obligated in fiscal 2013. BAE Systems was the best performer under development programs, with the average price for its programs coming in 3 percent below budget, and the schedule staying on track. Northrop Grumman and Lockheed Martin performed the worst in terms of price for development programs, growing 41 percent and 37 percent, respectively. Raytheon and Lockheed were the worst at meeting schedules, with average delays of 2.8 years and 2.5 years, respectively. For production programs Lockheed, Northrop, General Dynamics and Raytheon all brought prices down compared with initial contract pricing while Boeing saw a 21 percent price growth.
A Government Accountability Office (GAO) review concluded that at least $10 billion in federal technology contracts are currently at risk of failing, reports The Washington Post. Federal agency CIOs reported that 183 of 759 major IT investments were at medium to high risk of failing before completion. Other IT projects also may be at risk, but federal agencies appear to be underreporting potential problems or removing or reclassifying IT investments that once were part of a public scorecard.
The federal government needs to use "incentive fee contracts" in military procurement programs rather than "award fee contracts," said Sen. John McCain (R-Ariz.) following reports that Lockheed Martin was still receiving bonuses despite not meeting contract goals, according to The Hill. The senator used the F-35 fighter jet program as an example that "exceed(s) its original cost estimates by more than $15 billion and more than five years later of delays there are still problems with the most expensive weapons system in history … " Senator McCain has historically been critical of the lack of oversight of DoD contracts.
Aircraft carrier USS George H.W. Bush's pilots face a risky mission in finding and choosing targets if they are deployed to attack Islamic militants currently threatening to move on Baghdad, according to Military.com. Marine Col. (Ret.) Steve Gaynard said, "That's the difficulty, picking out targets" in the chaotic situation on the ground north and west of Baghdad. "They're looking at guys in pickup trucks."
The F-35B V/STOL will not perform vertical landings during its international debut in the UK next month, reports AINonline. The maneuver cannot be performed without risk of damage to runway surfaces, unless they have been constructed with high-temperature-resistant concrete. The UK Ministry of Defence confirmed last week that three specially built vertical landing pads will be provided at RAF Marham, the planned UK base for the F-35B, at a cost of more than $12 million.
NAVAIR plans to hire approximately 1,800 people by the end of fiscal year 2014 in an attempt to recover from sequestration-related hiring restrictions and higher-than-average attrition, according to NAVAIR News. To find out more about NAVAIR jobs, visit www.navair.navy.mil/jobs.
The Navy wants mission planning software that can run on networked handheld devices instead of the current Joint Mission Planning System (JMPS) laptops, according to C4ISR & Networks. Current mission planning procedures for naval air missions are labor-intensive, requiring that data be manually translated into different formats. Furthermore, JMPS laptops configured for different aircraft can't communicate with each other. The Navy is specifying handheld devices that "will not only be used to enter mission plan requirements, but also to receive completed mission plans that could be updated during mission planning and execution as required."
A recent Office of Personnel Management (OPM) inspector general report concludes that questionable work, poor oversight and lack of training have weakened background checks for federal employees and contractors, according to The Washington Post. Federal auditors determined that the OPM, which oversees US government background checks, must strengthen its controls over the firms that conduct screenings.