CSM Robotics Team Plans Open House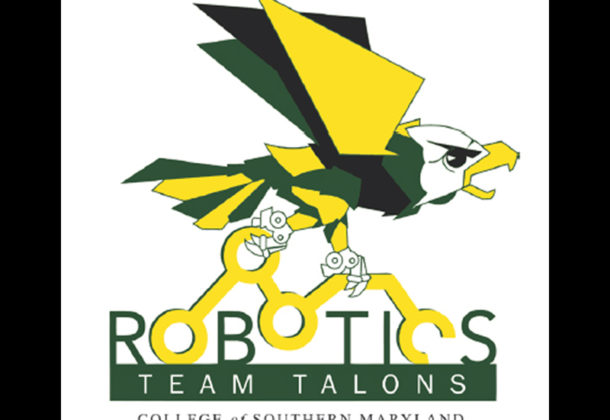 The College of Southern Maryland Talons, the CSM Robotics Team, is planning an open house from 6 to 7:30 pm Tuesday, June 19, 2018, on the college's La Plata Campus at 8730 Mitchell Road.
The Talons' open house will be held in Room 157 of the Science and Technology, or ST, building. The team is looking for engineering, computer science, and business students.
Available team roles include the builders of robots, programmers who can write the robots' code, students who have experience in CAD modeling, and those who are interested in project management.
Refreshments will be provided during the open house, and all attendees will be able to learn about the award-winning team. The Talons have consistently done well in competition for the last few years at the World VEX Championships. Being on the team is a great way to learn several different aspects of engineering, software engineering, teamwork, and much more. The CSM Robotics Team has consistently improved its performance in competition and has become a nationally recognized team.
The CSM Talons brought home the Innovate Award from the 2018 VEX U World Championship, held April 25 through 28, 2018, in Louisville, Kentucky. This was the fifth consecutive year that the CSM team qualified to compete in the world championship, and it is the second consecutive year that the Talons were awarded the Innovate Award.
The award goes to the team that has demonstrated a strong combination of ingenuity and innovation in designing their robot, and the judges typically recognize a specific, unique piece of engineering that exemplifies thinking "outside of the box" and innovative engineering design.
For more information about the open house or about the Talons, contact Bernice Brezina by email at [email protected] or by phone at 301-934-7556 or Ronda Jacobs by email at [email protected].
For more about the College of Southern Maryland, visit its Leader member page.