Climate Change Will Require a Military Reponse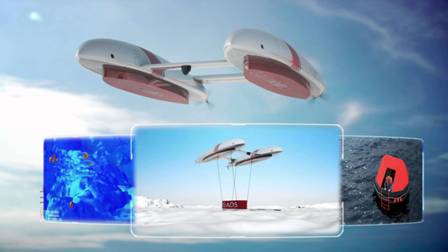 Morning Coffee is a robust blend of links to news

around the Internet concerning the Naval Air Station Patuxent River economic community. The opinions expressed here do not necessarily reflect those of the Leader's owners or staff.
"The Pentagon and America's intelligence community call climate change a 'threat multiplier' and an 'accelerant of instability' around the world," reports Breaking Defense. Energy challenges associated with climate change will require a military response, say Vice Adm. Gunn, (ret.), Brig. Gen. Anderson, US Army (ret.), and Brigadier General Cheney, US Marine Corps.
President Obama to deliver Tuesday a national plan to address climate change, reports GovExec.
Time's Battleland blog reports divergent expert views on national security strategies, but says there are only two questions: what are the threats and is the military arrayed to deflect them.
Only one fixed-wing military aircraft flew during last week's 50th Paris Air Show, an export version of Sikorsky's UH-60 Black Hawk helicopter, reports Defense Tech.
Aviation Week showcases EADS' video of its Tropospheric Airship, a catamaran design for surveillance work in the arctic.
Tangle free smart phone car chargers, Wired reports.
Smartronix, Inc., Hollywood, Md., is being awarded a $17,009,473 firm-fixed-price contract with cost reimbursable, contract line items, for cyber operations support.  The includes program management, knowledge and information assurance management, network operations and maintenance, help desk and engineering support services at Quantico, Va., Camp Pendleton, Calif., and various Marine Corps detachments inside and outside the continental United States.  This contract contains two option periods, which if exercised, would bring the maximum dollar value to $39,989,046.  Work will be performed primarily within Quantico, Va. (78 percent); Camp Pendleton, Calif. (6 percent); Camp Lejeune, N.C. (4 percent); Okinawa, Japan (4 percent); Stuttgart, Germany (3 percent); New Orleans, La. (2 percent); Kaneohe Bay, Hawaii (1 percent); Kansas City, Mo. (1 percent); and Seoul, Korea (1 percent), with an expected completion date of June 29, 2014.  With all options exercised, the contract will continue through Nov. 29, 2015.  Fiscal 2013 Operations and Maintenance, Marine Corps funds in the amount of $17,009,473 are being obligated at the time of award and will expire at the end of the current fiscal year.  This contract was competitively procured via Federal Business Opportunities website, with four proposals received.  The Regional Contracting Office, National Capital Region, Quantico, Va., is the contracting activity (M00264-13-C-0019).