Cato Institute Fellow to Speak at St. Mary's College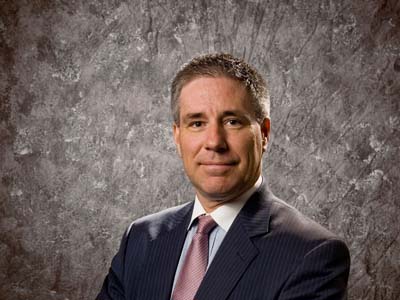 As part of the new "Lectures on Liberty" speaking series— intended to expose students, faculty, and the broader community to the history and importance of liberty from a legal, moral, and economic point of view— at St. Mary's College of Maryland, Daniel Mitchell of the Cato Institute will give a presentation on Wednesday, Nov. 28. The presentation will be held in Cole Cinema (Campus Center) from 5-6 p.m. and is free and open to the public.
Prior to joining the Cato Institute, Mitchell was a senior fellow at the Heritage Foundation, an economist for Senator Bob Packwood and the Senate Finance Committee, and a member of the Bush/Quayle transition team. He regularly offers commentary on CNBC, CNN, Fox News, and Fox Business.
The "Lectures on Liberty" speaking series, initiated by Russell Rhine, an economist at St. Mary's College, emphasizes the importance of promoting liberty in democratic societies and discusses the implications of these policies for the United States. This inaugural lecture is co-sponsored by the Economics Department, the Center for the Study of Democracy, and the Lectures and Fine Arts Committee at St. Mary's College.
Michael Cain, director of the Center for the Study of Democracy, is pleased to co-sponsor the event with Professor Rhine: "We try to expose St. Mary's students to a wide range of ideas on democracy, regardless of their ideological consequences," said Cain. "Looking at the role of markets and the limits of government in our society is crucial to understanding which policies ultimately benefit us."
The Cato Institute is a public policy research organization —a think tank— dedicated to the principles of individual liberty, limited government, free markets and peace. Its scholars and analysts conduct independent, nonpartisan research on a wide range of policy issues.
Source: St. Mary's College of Maryland