BRAC is Back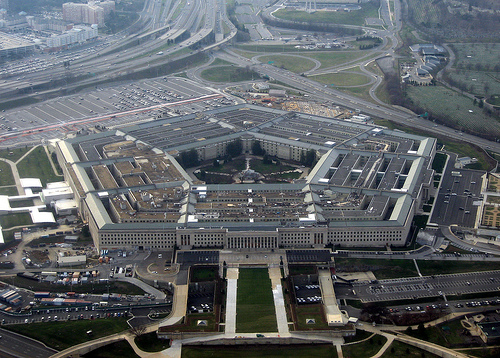 Welcome to Morning Coffee, a robust blend of links to news around the Internet concerning Naval Air Station Patuxent River, NAVAIR, the Pentagon and beyond. The Leader provides this link feature as a survey of the news and announcements affecting the local military economy. The opinions expressed here do not necessarily reflect those of the Leader's owners or staff.
Defense Secretary Leon Panetta's budget cutting plan will be announced today, The Hill reports. Defense News expects a request for two more rounds of base closures and interviews a Democratic lawmaker who expects budget to clock in at $513 billion. Bloomberg says 13 F-35s could also get the axe.
The Wall Street Journal argues that, despite years of increased defense spending, the U.S. military is still outdated (subscription required). Time finds that the war years funding went to two wars, not end strength or maintenance.
UAVs need more autonomy to cope with the coming electronic warfare environment, Ares reports. Top down pics of X-47B are released at Defense Tech.
Wired reports that scientists have succeeded in cloaking an object … from microwaves.
Wallops Flight Facility to begin launching small satellites, according to Aviation Week.
NAVAIR's test blimp heads south for the winter, according to Ocala.com.